The Kansas City Chiefs continued to add to their defense on Saturday, selecting Fayetteville State cornerback Joshua Williams with the No. 135 overall pick.
Here are five things to know about the Chiefs' newest defensive back.
1. Williams recorded 24 passes defensed over his last 20 games.
A two-year starter at Fayetteville State, Williams recorded 15 passes defensed, three tackles-for-loss and two interceptions across 11 games in 2019. The 2020 campaign was cancelled due to the pandemic, but Williams still managed to finish his career strong. He tallied nine passes defensed and three interceptions in nine starts last season, earning first-team all-conference honors.
2. He has great size and length for the position.
Williams stands at 6-foot-3 and 195 pounds, possessing outstanding size for a cornerback. Here's what NFL.com's Lance Zierlein wrote about Williams:
"Small-school cornerback with big-school traits and talent. Williams is long-limbed with the versatility and talent to play in any coverage. The footwork in press needs to be cleaned up and he allows some separation at the break-point against quicker targets, but his above-average foot agility and speed are the key to his ability to recover and recalibrate positioning. On the flip side, his size, length and ball skills stand out on tape and make it easier to project success as a competitive, downfield cover man in time."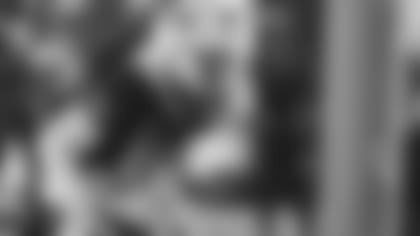 3. Williams is the first player to be drafted from an HBCU since 2020.
Fayetteville State has an impressive football history, producing a handful of NFL players over the years. Here's more on that tradition from the folks at HBCU Gameday:
"Fayetteville State University has a rich football history that has produced football standouts that have ascended to the next level. In 1976, running back James Godwin was drafted with the sixth pick in the 16th round by the New York Jets…Other former Broncos that have donned an NFL jersey are Arnold Johnson (Minnesota), Moses Ford (Pittsburgh), Chris Armstrong (Washington), Andre Bowden (New England), Vernon Broughton (Carolina), Richard Medlin (New England), and Chris Hubert (Arizona). Currently, offensive tackle Kion Smith, who went on to sign with the Atlanta Falcons' practice squad as an undrafted free agent, is a part of the Miami Dolphins practice squad."
Williams is now the newest addition to that group, becoming the first player to be drafted from Fayetteville State in 46 years.
4. He was one of the only NCAA Division II players invited to the Senior Bowl.
Williams was one of only a few Division II players to receive an invitation to the Senior Bowl, which is considered the most prestigious college all-star game for players looking to showcase their skills for professional teams. Jim Nagy, the Executive Director of the Senior Bowl, tweeted about Williams during Senior Bowl practices.
He also participated in the HBCU Legacy Bowl and the NFL Scouting Combine, becoming one of four players from HBCUs to receive an invitation. His 36-inch vertical jump ranked fifth among corners at the annual scouting event.
5. Williams was a track star in high school.
Before turning his attention to football, Williams was a standout at track. Here's what The Athletic's Dane Brugler wrote about Williams' track career:
"He lettered in track at Jack Britt and set the school record of 10.65 in the 100 meters. He also has impressive personal bests of 22.54 in the 200, 14.96 in the 110-meter hurdles, 45.04 in the 300-meter hurdles and 1:19.54 in the 400-meters. He was named the 2017 Conference Athlete of the Year as a senior."
"I've always loved football. I started playing when I was 10 years old. It was football and track at first, and then I started playing basketball. Those were the sports I was playing through middle school. I actually started off as a running back until high school, then I was a receiver up until my senior year. It's crazy because in high school, I actually was a better track athlete than I was at football."
He eventually shifted his focus to football, however, and all these years later, Williams is heading to the NFL.