The Kansas City Chiefs made another addition to their secondary on Friday night, selecting Cincinnati safety Bryan Cook with the No. 62 overall pick.
Here are five things to know about the newest member of Kansas City's defense.
1. Cook was a standout last season for the Cincinnati Bearcats.
Cook joined the Bearcats as a transfer in 2019 and went on to appear in 11 games (with 1 start) over the next two seasons before earning a full-time role in 2021. Cook embraced that opportunity, starting all 14 games for Cincinnati while earning First Team All-AAC honors.
He racked up 96 tackles in his lone season as a starter for the Bearcats, tallying five tackles-for-loss, a sack, 11 passes defensed and two interceptions.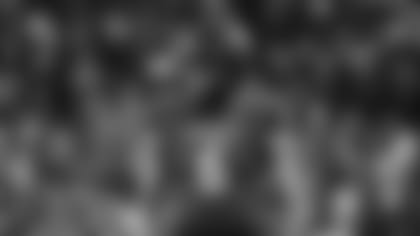 2. He has experience against the pass and the run.
Cook is a true hybrid player who garnered experience in coverage and as a run-defender at Cincinnati. In fact, his snap counts last season were split almost exactly down the middle. He recorded 451 snaps in coverage, where he forced the ninth-most incompletions among all safeties (7), and 444 snaps against the run, tallying the eighth-most run stops (25) of any safety.
He was one of only four defensive backs in the FBS to tally 95+ tackles and 10+ passes defensed in 2021.
3. Cook is a sure tackler. The man rarely misses.
The 6-foot-1, 206-pound Cook wraps up the ball-carrier when given the opportunity. Here's what PFF wrote about Cook's abilities as a tackler:
"Cook is one of the most assignment-sure safeties and won't be missing many tackles. He whiffed only seven times on 100 attempts in 2021."
The Athletic's Dane Brugler also had this to add about Cook's tackling proficiency:
"Physical, but dependable tackling mechanics with his ability to settle his feet and wrap finish…High batting average as a tackler in one-on-one situations."
4. He was among the highest-ranked safety prospects in this year's class.
Cook was the No. 6 overall safety available in this year's class according to both Pro Football Focus and Dane Brugler. PFF ranked Cook as the No. 71 overall player available while Brugler had him at No. 77 overall.
Here's how Brugler summed up Cook's evaluation in his draft guide:
"Cook has room to raise his consistency level in coverage, but he is an above-average run defender with the physical traits and overachieving attitude to see the field early and often in the NFL. He should compete for a starting role in year one."
5. He's a former cornerback who started his career at Howard University.
A native of the Cincinnati area, Cook was a wide receiver and cornerback throughout his high school career but was a zero-star recruit as a senior at only 165 pounds. His only scholarship offer came from Howard University, where Cook went on to star at cornerback for two seasons with 92 tackles, 17 passes defensed, five tackles-for-loss and five interceptions across 20 starts.
That performance earned the attention of the Bearcats, and following a career season in 2021, Cook is headed to Kansas City.