The National Football League is celebrating its 100th season in 2019, marking a century of thrills, unforgettable moments and a cultural phenomenon that has evolved into America's favorite sport.
And through it all – from the AFL-NFL merger back in 1966 to Super Bowl LIII – four incredible women have been there every step of the way.
That's the focus of NFL Films' documentary "A Lifetime of Sundays," which traces the rich history of the league through the perspectives of four female owners integral to the sport's growth: the Kansas City Chiefs' Norma Hunt, the Chicago Bears' Virginia Halas McCaskey, the Detroit Lions' Martha Ford and the Pittsburgh Steelers' Patricia Rooney.
It's a one-of-a-kind glimpse into the lives of those who helped make the NFL what it is today.
"This whole process over the last year and a half has been so special," said Chiefs Chairman & CEO Clark Hunt. "I'm so glad for my mom and the other three women that these stories are being told, because each one of them has a unique perspective on the history and the development of the National Football League."
Norma is often called the "First Lady of Football," and for good reason. She was there for the early days of the American Football League and is the only woman to attend every Super Bowl - an event that she has seen grow firsthand from humble beginnings to the pinnacle of professional competition.
"I can't even begin to guess how many games I've been to, but when it comes to the Super Bowl, I know the exact number: every one of them. I consider it a great privilege and have enjoyed every one of them so much," Norma says in the documentary. "Lamar predicted that the Super Bowl would become the greatest sporting event in America."
He was right, and through Norma's eyes in the documentary, viewers are provided with an incredibly unique look at how that came to be. In fact, Norma even played a role in the coining of the event's iconic name – a story that's detailed in the film.
Her Super Bowl streak – and how it has continued over all of these years even after Lamar Hunt's passing in 2006 – is also of particular interest in the documentary.
"When my dad passed away over 13 years ago, one of the last things that he told us was to make sure that we got our mom to the Super Bowl that year because the two of them had gone to 40-straight Super Bowls together," Clark Hunt explained. "He was always about streaks – he loved them – and he didn't want her to break her streak. We got her to the Super Bowl that year and she has kept it going."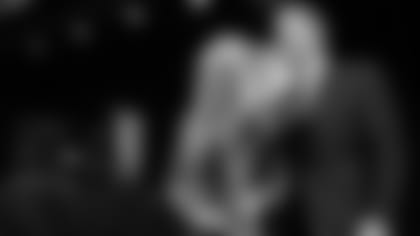 It's powerful anecdotes like those that left an impact on Chiefs' Head Coach Andy Reid, who was treated to a screening of the film at the annual Owner's Meeting this past offseason.
"It was unbelievable. We had an opportunity to see the show at the Owner's Meeting and everybody was in tears. It was ridiculous. There were so many neat spots and to think that Norma Hunt was a part of that and the growth of the National Football League," Reid said. "They were so open, and I hope everybody has an opportunity to see this thing because it was phenomenal."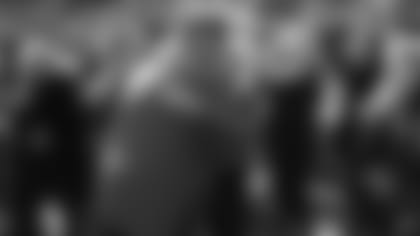 The genesis of the film began at the Owner's Meeting a year prior, when Jane Skinner Goodell – wife of NFL Commissioner Roger Goodell - interviewed all four women on stage as part of a Q&A panel. Goodell had already pitched the idea of making a film about their lives, but Hunt, McCaskey, Ford and Rooney weren't seeking the spotlight. It took some convincing to even get them on stage at the Owner's Meeting, but once the event got going, the ladies were a hit.
"They were the stars of the meeting. The room was filled," Goodell said. "We talked for about an hour and 40 minutes, and after we finished, people in the audience came up and talked to them about how inspired they were. That was really the moment, I believe, that they recognized the value that their stories had."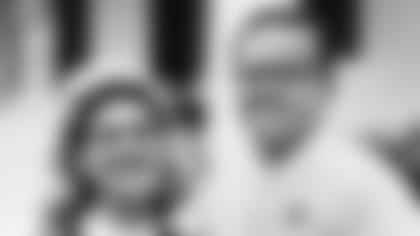 It was clear there was an audience for the memories all four women shared, paving the way for a feature film that coincided with the 100th anniversary of the league.
"This is a really special time in the history of the NFL, and through this film, you get to see that history through the eyes of these extraordinary women," said Julie Haddon, the NFL's senior vice president of Global Brand and Consumer Marketing. "It presents a different vantage point in the storytelling given that these are individuals who have been around the game for their entire lives. You look at where football was and where it is now, I just don't think there could be a better time to be doing this."
And while the NFL is collectively celebrating its centennial, this season marks the Chiefs' 60th campaign as a franchise, making Norma's recounting of Chiefs' history all the more fitting.
"Norma is one of the best storytellers that you'll ever meet. Her memory is phenomenal, and she paints incredible pictures of the history of the league with the coolest details," Goodell said. "She jokes around a lot that she talks too much, but I didn't want her to stop. I couldn't get enough."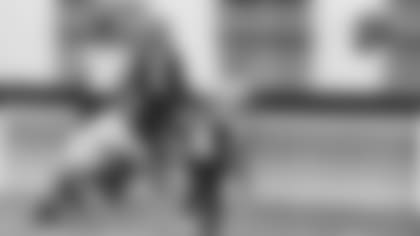 The film - which is narrated by Academy Award winner Regina King and was co-executive produced by Goodell, Haddon and 11-time Emmy Award winner Bill McCullough – debuted on Sunday and will be re-aired by ABC on Sept. 1 at 2:30 CT. It will also be available through ESPN authenticated Video on Demand until Sept. 15 before moving to the ESPN+ streaming platform.
It's an opportunity for both the most-devoted of football fans and those new to the game alike to learn something new about this country's most popular sport through the unique perspective of those that have truly embodied it.
"What they all share is the passion and commitment to the game of football, to the players and to the fans. I knew they loved football, but I didn't know how deep that love was," Goodell said. "They take this very seriously and all four of them told me multiple times that they do not take this for granted…Ultimately, I think that's why they wanted to share this."
And there are still pages to this story that have yet to be written. That includes another trip to the Super Bowl for Norma this February, and hopefully, her Chiefs will be playing in the game.
"I think it would be a very fitting end to a documentary titled, 'A Lifetime of Sundays,' because that's truly what it's been for her and our family," said Clark Hunt when asked what a Chiefs' trip to the Super Bowl would mean to Norma. "Nobody wants to get back to a Super Bowl and win a championship for our great fans more than my mother. To do it during the 100th anniversary of the NFL, the 60th anniversary of the Chiefs and the 50th anniversary of our Super Bowl IV win, you couldn't have a better ending to the story than that."
Catch the film on Sept. 1 at 2:30 CT on ABC.