The Kansas City Chiefs may just have the most interesting offensive line in the world.  
And now offensive guard Bryan Witzmann is moonlighting as a lawmaker on Capitol Hill.
"I answer calls and send e-mails to constituents," Witzmann told CBS News. "I traded one playbook for the intern playbook."
Witzmann was one of 41 current players who took advantage of the NFL Player Association's "externship" program this offseason, which provides opportunities in a variety of fields so that players are prepared for life after football.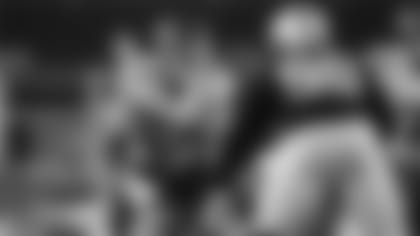 Several companies and organizations participated in the program, including Under Armour and the United Way, which ran from Feb. 12 through March 2. Witzmann's assignment was to work in the office of Congresswoman Robin Kelly, who represents the 2nd District of Illinois.
He was one of two players to pick public service for his externship, joining the Los Angeles Chargers' Cole Toner. The two players – who had never previously met – were roommates throughout their time in Washington, D.C.
"We hang out every night, go eat dinner and play video games," Toner said. "Everything that teammates would do."
To make things even more interesting, Witzmann and Toner worked on different sides of the aisle.
"He's convicted in his views, but he's very reasonable," Witzmann said of Toner. "When we debate on things, it's all just about improving our knowledge of the issues."
And though his externship may be over, Witzmann may have a career in politics once he hangs up his cleats.
"He's been doing great, we don't want him to leave," Kelly said. "We have a superstar in the office."
It's just another notch in the belt for the most interesting offensive line in football.