The Kansas City Chiefs are taking on the Minnesota Vikings on Sunday afternoon at Arrowhead Stadium, but this weekend's game is about much more than just the final score.
It's about the real heroes in our community.
Sunday's contest marks this year's Salute to Service game, presented by USAA, where the Chiefs will once again honor our men and women in uniform both at home and abroad.
The Chiefs have a storied history of supporting the military throughout the years, illustrated through numerous base visits, scholarships for Gold Star families, the annual Pros vs. GI Joes event, Military Appreciation Day at training camp and Day 3 draft selection announcements from military bases in recent years.
In fact, just earlier this week, members of the Chiefs' offensive line visited nearby Whiteman Air Force Base to thank our troops for what they do.
"I just love our military and what they do. I really appreciate the sacrifices that they make for us to keep us safe," said offensive lineman Stefen Wisniewski. "Any chance I get to thank them, I try to do so."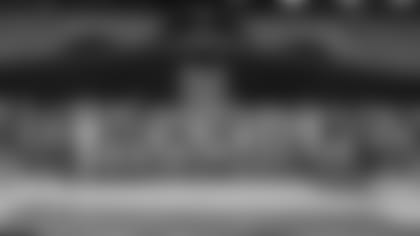 It's a rich tradition that's as a part of the franchise as football itself, and it will continue on Sunday.
First, every member of the Chiefs roster will be wearing special Salute to Service gear during warmups that will include patches honoring the USS Kansas City, a brand-new ship that will likely be commissioned this spring.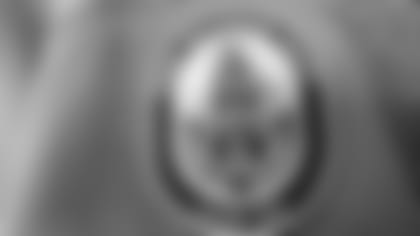 During the game, representatives from the Chiefs will present the vessel's Commander, Travis Dvorak, with a framed, autographed Salute to Service sweatshirt for the entire ship to enjoy.
The festivities will continue with our National Anthem, which will be performed by U.S. Air Force and Afghanistan War veteran Mark Lindquist while the colors are presented by the Naval Operations Support Center and three F-18 Hornets fly overhead (weather permitting).
Following kickoff, members from every branch of the military will be honored in various ways throughout the game, from Brigadier General and head of the Missouri National Guard, Levon Cumpton, serving as the GEHA Drum Deck Honoree to multiple activations on the field itself.
At halftime, a special rendition of "American Soldier" will be performed by Dexter Roberts - a finalist for both The Voice and American Idol - as 60 Servicemembers from each branch of the United States military hold red, white and blue star flags.
All Arrowhead Stadium pro shops will have special Salute to Service products available for purchase, with proceeds going toward charitable contributions to the NFL's nonprofit military partners. Groups such as the USO, the Pat Tillman Foundation and the Wounded Warrior Project are direct beneficiaries of the net proceeds, helping to empower and support retired and active-duty military personnel and their families.
Additionally, the Hunt Family Foundation 50/50 Raffle will benefit the USO, a non-profit organization that provides live entertainment, such as comedians, actors and musicians, social facilities and other programs to members of our Armed Forces.
It will all culminate in what promises to be a special afternoon at Arrowhead on Sunday as the Chiefs honor the individuals that make our freedom a reality.