Throughout training camp, Chiefs Reporter B.J. Kissel will share his top observations from each practice.
Here are five things that stood out Saturday morning:
1. They had two more live periods, including one in which offense was "backed up"
It was Family Fun Day at Kansas City Chiefs training camp on Saturday morning, which brought out a fantastic crowd that got to see one of the more exciting practices of camp up to this point.
There were two live periods that had the guys tackling all the way to the ground, and they were really getting after it Saturday morning. The intensity level always seems to jump up a notch when the live periods take place because the players seem to let each other know about it.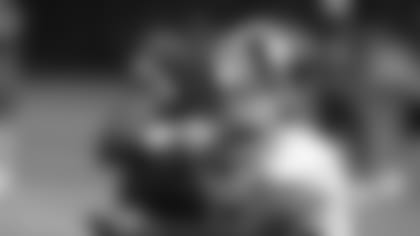 One of the periods began with the offense "backed up" at their own two-yard line, which obviously had the defense thinking safety.
And it just so happens that the Chiefs' first-team defense got a safety on the first play of the period with a stuffed run off the right side of the offensive line against the second-team offense. It was the right way to start the period.
A bit later during that same period, Justin Houston got in the backfield and ruined the play before it even got started. Since you can't hit quarterbacks, the ball was thrown away, but in a real game, that is either a safety, a strip-sack fumble, or something else that's really, really good for the defense.
During the other live period, which came later in practice, quarterback Patrick Mahomes drove the offense all the way down the field, but they ended up settling for a field goal. There was one key third-and-6 on that drive near midfield in which Mahomes was chased out of the pocket to the right but was able to find tight end Travis Kelce along the sideline for a first down. It was the key play of the drive.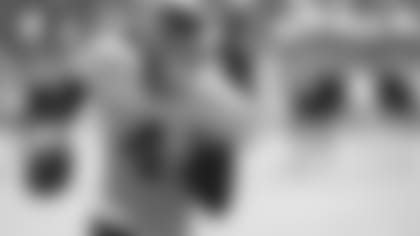 It was a good day for backup quarterback Chad Henne, who led his offense down the field during the live sessions, and also had a handful of fantastic throws during the 7-on-7 period in the middle of practice.
Another couple of hits (or plays) that stood out during the live period came from rookie linebacker Dorian O' Daniel, who flew downhill and took out running back Kareem Hunt on a nice play on the outside, and also one from second-year safety Leon McQuay, who took a fantastic angle on a misdirection toss to Tyreek Hill and was able to chase him down for a loss on the play.
2. Saturday's injury update
The first notable absentee from Saturday's practice was inside linebacker Anthony Hitchens, who missed practice with a hamstring injury. Defensive coordinator Bob Sutton didn't seem too concerned about it when asked after practice.
In addition to Hitchens, both Cam Erving (knee) and Eric Fisher (shoulder), who each left the Chiefs' practice on Thursday early with injuries, also didn't practice.
Linebacker Tanoh Kpassagnon (heel) and cornerback Keith Reaser (quad) were both partial participants in practice while safety Leon McQuay (hamstring) left early with a hamstring injury.
Overall, here are the guys who didn't practice on Saturday:
OL Eric Fisher (Shoulder)
LB Anthony Hitchens (Hamstring)
OLB Tanoh Kpassagnon (Heel – Partial Practice)
S Leon McQuay (Hamstring – Left Early)
CB Keith Reaser (Quad Strain – Partial Practice)
RB Charcandrick West (Concussion)
3. Two young linebackers continue to impress
With both of the starting inside linebackers for the Chiefs' defense in Hitchens (hamstring) and Ragland (knee) missing practice, there was an opportunity for some other young players to step in and take some key reps, but also just taking a lot more reps.
Ben Niemann was mentioned the other day as a guy who got some run with the first-team defense, but it was another undrafted rookie free agent inside linebacker who stepped up and made some plays on Saturday, and that was former Cal Bears' linebacker Raymond Davison.
During the "backed up" period, Davison had one of the biggest hits of the day as he came downhill and filled on lead play with running back Kerwynn Williams running off the right side of the offensive line. Davison met him just past the line of scrimmage and drove him straight backwards.
It was a head-turning moment for those who like that sort of play.
"You can't wait, you've got to go," Davison said of the play after practice. "That's a play I know. I know my reads and I saw it coming and just went."
Davison, who moved all over the defense at Cal—starting his career at defensive end, then moving to outside linebacker and then to the inside—credits his quick development in this defense to his position coach, Mark DeLeone.
"It's not always about knowing everything for coaches, it's about how he's able to explain it to you," Davison added. "[DeLeone] explains things very well to me and the other players."
And then a bit later during 7-on-7, Davison showed some athletic ability in space by dropping into coverage and picking off a pass across the middle.
"Things are definitely starting to slow down for me," Davison said after practice. "When I first got here, things were very fast. The biggest thing for me is just being vocal, more confident, and as camp is going on, I think I'm getting better at that."
Another player to keep an eye on as we get closer to the preseason games is former Indiana standout Robert McCray, who has been making waves with his ability in the OL/DL 1-on-1's early in practice over the last few days.
After practice, McCray, who was signed after being one of the tryout guys at Chiefs' rookie minicamp last spring, spoke about what he's trying to show out here.
"I'm a big guy, so I'm trying to show that I'm athletic, that I can move and be strong at the same time," he explained. "I try and model my game after Justin Houston, because he's also a big guy. I just have to go in there and be relentless."
"He's showed me the technique parts, showing how to go all out while also fine-tuning techniques at the same time," McCray added. "The attention to detail, with both Justin [Houston] and Dee [Ford], they envision their steps before they make them. They know the inches they're going to make on each step before they even have to react to what the tackles are doing."
Both Davison and McCray are guys to watch when the preseason games begin next week.
4. Some of the other top plays from Saturday
In addition to those two young guys making some plays, here are a few other things that stood out Saturday morning.
It started with defensive lineman Chris Jones making an entrance as only he could make.
I also took some time to once again answer your questions early in practice. Please keep sending those questions as we'll do this "Four-Down Territory at Chiefs Camp" video each morning:
The biggest hit of the day may have come from safety Robert Golden, who stuck rookie Blake Mack right in the back after he made a catch across the middle. The play had the crowd make an audible "Oh," but to Mack's credit, he held on to the football.
During an early portion of practice with the receivers and defensive backs working two-on-two drills, rookie receiver Byron Pringle made a fantastic catch for a touchdown. He's continuing his good camp.
Cornerback Steve Nelson had a fantastic pass breakup across the middle on a crossing pattern. He was trailing the receiver but was able to undercut the route enough and get his hand across to break up the pass.
Quarterback Matt McGloin had a fantastic toss deep down the right sideline to receiver De'Anthony Thomas, who had gotten over the top of the cornerback and was able to pull in the pass over his shoulder near the goal line. The ball traveled roughly 40 yards in the air.
Mahomes hit receiver Chris Conley on a touchdown throw during the two-vs-two period that looked exactly the way it's supposed to look. The timing and location was there.
Veteran safety and team leader Eric Berry picked up his first interception of training camp with a snag across the middle during 7-on-7 on a pass from Mahomes.
5. Dave Toub and the special teams' units continue to work through new rules
The Chiefs rotate their special teams' periods each day so that one day punter Dustin Colquitt and the punt coverage/return units will work, and then the next day it's kicker Harrison Butker the kick coverage/return units that'll get some work done.
"Kickoff returns, you have eight guys on the front line, you have to drop so deep," Chiefs' Assistant Head Coach and Special Team's Coordinator Dave Toub, explained. "Some of those guys are not used to being in space. You are going to have a different athlete kind of on the field. Not as big an athlete because you need to block guys in space.
"All those factors are something we considered all through the offseason and now into training camp."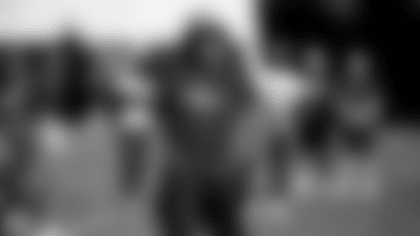 After practice, Toub also spoke with the media about how they're approaching working through these new rules, including admitting that he watched the Hall of Fame game Thursday night that featured the Chicago Bears and Baltimore Ravens.
It was the first preseason game of the year.
"I guarantee every special teams' coach (around the league) watched that game with a fine-toothed comb to see how people are going to approach it and what they are going to do," Toub added. "A lot of the stuff that we saw was similar to what we do. There's only so many things you can do really from that formation. It kind of restricts you a little bit but I thought it looked pretty good to me. It looked like it was exciting and a safer play."
Overall, Toub, who was one of the nine coaches who worked with the league to establish these new rules, likes the changes that have taken place.
"We are trying to make the game safer and we are trying to keep the kickoff in the game," he noted. "We think we are doing the right things with the new rules."