The Kansas City Chiefs took the field for the second day of training camp with the quarterbacks, rookies, and a few select veterans who are working their way back from injuries.
Once again, these guys aren't in pads and there's no contact allowed, but here are a few things that still stood out during the practice, which lasted about an hour and 40 minutes.
1.    Rookie second-round pick Breeland Speaks had his first interception
Early in practice during a seven-on-seven period, Speaks dropped into coverage across the middle and quarterback Patrick Mahomes didn't see him as Speaks jumped up and picked it off.
It was a nice display of spatial awareness from Speaks, who is new to coverage and being out in space as he transitions from a defensive lineman in college at Ole Miss to outside linebacker for the Chiefs.
On Monday, Speaks said he spent part of his offseason working defensive back drills in order to work on his footwork and have a better feel out in space. It looks like it paid off for at least this one play on Tuesday.
2.    Mahomes found receiver Gehrig Dieter across the middle for a touchdown in red zone work
It was a perfect display of a nice throw and perhaps an even better catch.
The window couldn't have been much tighter and the two defenders were probably toeing the line of defensive pass interference, but nonetheless, Mahomes threw a dart across the middle in red zone work to second-year receiver Gehrig Dieter, who made a fantastic catch with plenty of contact from both sides as defenders also fought for the ball.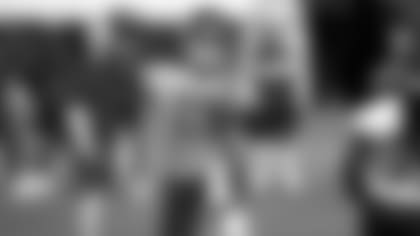 But it was Dieter who maintained control of the ball as he went to the ground—resulting in a touchdown.
Dieter has been one of Mahomes' favorite targets through the first two days of these abbreviated training camp practices, and it makes sense considering they are close friends off the field and they've spent a lot of time training together.
Dieter was signed as an undrafted free agent out of Alabama last year. He spent last season on the Chiefs' practice squad.
3.    A few rookie undrafted free agents made some nice plays
For the second day in a row, cornerback D'Montre Wade out of Murray State—made a nice play on the ball during team work.
Wade was blanketing the receiver during a red zone period as veteran backup quarterback Chad Henne attempted to hit a receiver on a short out route to the left side, but Murray was able to get his left arm out in front of the receiver and deflect the pass.
Former LSU running back Darrel Williams, who was one of the top available players that went undrafted this past year, showed some nice hands during the 7-on-7 and team periods as well. He caught multiple passes out of the backfield from all kinds of angles.
Williams caught 23 passes for 331 yards last year for LSU, averaging an impressive 14.4 yards per catch.
And finally, former Kansas State receiver Byron Pringle made this nice grab during individual work.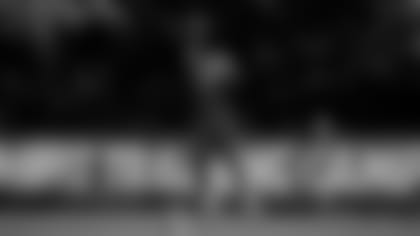 4.    Veteran OL Mitch Morse is getting some key reps with Mahomes
Morse, who has started 38 games in his career after being the team's second-round pick in 2015 of the University of Missouri, missed most of last season with an injured foot. But he's now back on the field and using these first few days of camp to knock some of the rust off.
"Honestly, getting the footwork back—trusting it," Morse explained of what he's focused on as he's working his way back. "This is really the first time I've been able to push and get pushed with it. It's a confidence-builder and the coaches have been great with all of that."
Morse's injury last year required surgery and led to two screws being inserted into his foot. One of the screws was removed earlier this offseason, which caused him to miss offseason workouts, and one of the screws will always remain.
Morse played in only seven games last year after missing just one in the first two years of his career, and it's important for him as a center to get some much-needed reps with his young quarterback right now.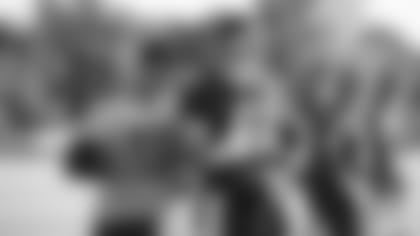 After Tuesday's practice, Morse spoke to the media and shared his thoughts on getting back on the field.
"First, I'd like to thank everyone in the training room," Morse said. "It was a really tough time for me last year. And just being out there with the guys now—putting a helmet back on, I mean, it was a long process. But it's a blast (right now), man."
Morse, who tried to play through some discomfort last year after the injury, which he said came on a fluke play against the Philadelphia Eagles and their All-Pro defensive lineman Fletcher Cox, said the toughest part of being out last year was not being out on the field for his teammates.
"The year before I'd seen guys like Larry [Duvernay-Tardif] and [Mitch] Schwartz tough through some injuries, so I wanted to give back to my team and get back out there," Morse added. "But structurally, it just wasn't there. We did everything by the book (in the rehab). I can't say enough good things about these guys."
Back at OTAs, Chiefs' coach Andy Reid said that Morse, if healthy, would get the nod as the starting center once again going into the season.
And when healthy, Morse has proven to be one of the league's more-athletic centers, grading out as Pro Football Focus' fourth-ranked center in the AFC in the run game two years ago. He was routinely seen 15-20 yards downfield blocking in an offense that's built around its linemen getting out in space.
Morse's integration back into the offense, as well as just getting back into "football shape," will be one of the key storylines of training camp.
5.    Only two players didn't practice Tuesday
After leaving Monday's practice early with an ankle injury, rookie fourth-round pick Armani Watts—the safety out of Texas A&M—didn't practice for the Chiefs on Tuesday.
Watts was seen walking around on the sideline watching the rest of the team practice.
And cornerback Ashton Lampkin, who didn't practice on Monday and is working his way back from a knee injury, also didn't practice. He was also spotted on the sideline.
Photos from Tuesday's Practice