The Kansas City Chiefs made a move on Tuesday, acquiring veteran pass-rusher Melvin Ingram from the Pittsburgh Steelers.
Here's five things to know about the newest member of the defense.
1. Ingram appeared in six games this season for Pittsburgh.
The six-foot-two, 247-pound Ingram saw action in six games for the Steelers this year, recording 18 pressures, six quarterback hits and a sack in that time. He saw extended playing time (more than 50 snaps) in each of the Steelers' first two games this year and made the most of it, notching 11 pressures in those two contests alone.
Ingram's 18 total pressures this season ranked third on the Steelers and 29th overall in the NFL among edge rushers through Week 6. Additionally, Pro Football Focus assigned Ingram the twelfth-best pass-rushing grade in the league this season among edge rushers through the first six games of the year.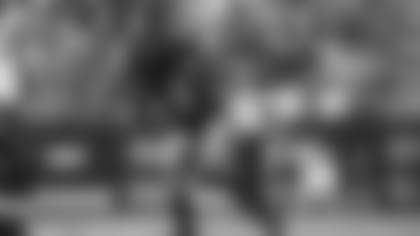 2. He spent the first nine seasons of his career with the Chargers.
Ingram is certainly familiar with Chiefs Kingdom, as he spent nearly a decade in the AFC West as a member of the Chargers. He racked up 103 quarterback hits, 70 tackles-for-loss and 49 sacks in that span while growing into one of the better pass-rushers in the NFL.
He was at his best between the 2015 and 2017 campaigns – when Ingram recorded 29 sacks and 64 quarterback hits during that three-year span – and he followed that up with seven sacks in each of the next two seasons before an injury cut his 2020 campaign short.
3. Despite the injury last year, Ingram felt good heading into this season.
Ingram started 77 of 80 possible games from 2015 to 2019 – earning three Pro Bowl nods in that span – but a knee injury held him to just seven games last season. He reported that he was completely ready to go heading into this year, however, when asked about his status over the summer.
"I feel 18. I'm a kid. I've still got a lot left in me. I love football and my body feels great," Ingram told ESPN. "Had an injury last year, but that's a part of the game. It's a physical sport. Right now, I'm 100, 200 percent healthy. I feel amazing."
He then translated those words into some solid production while he was on the field, and he'll look to keep it going in Kansas City.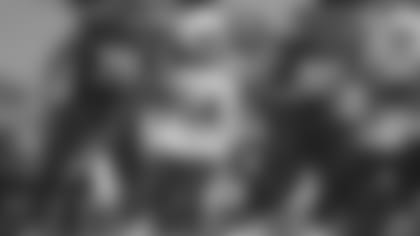 4. Ingram was a first-round pick way back in 2012.
The Chargers selected Ingram with the No. 18 overall pick in the 2012 Draft, making him the fourth edge rusher selected that year. He went on to play in all 16 games his rookie season and became a fixture along the San Diego – and later Los Angeles – defensive line over the next several years.
5. He played his college ball at South Carolina.
Ingram was a standout during his four-year career with the Gamecocks, particularly during his final two years on campus after making the switch from linebacker to defensive end. He tallied 26 tackles-for-loss and 19 sacks across his junior and senior campaigns, helping South Carolina secure the No. 9 overall spot in the final AP rankings as a senior while earning All-America honors.
Ingram's strong play caught the eye of the Chargers, and after nearly a decade of lining up on the other side, the veteran pass-rusher is now the newest member of Kansas City's defense.