The Kansas City Chiefs wrapped up the 2021 NFL Draft by selecting offensive guard Trey Smith out of the University of Tennessee with the No. 226 overall pick.
Here are five things to know about the newest member of the Chiefs' offensive line.
1. Smith was a four-year starter at Tennessee and one of the top guards in the nation.
The 21-year-old Smith appeared in 42 games (41 starts) across four years in Knoxville, starting 12 contests during his first season on campus and earning Freshman All-America honors. Smith was diagnosed with blood clots in his lungs the following season, forcing him to miss the final five games of the year, but he bounced back in a big way as a junior by earning First Team All-SEC honors in 2019.
He was also recognized as the Jason Witten Collegiate Man of the Year and the recipient of the Fritz Pollard Trophy following his junior campaign, both of which honor those who exemplify exceptional courage and sportsmanship. Smith then wrapped up his college career by starting 10 games and once again earning First Team All-SEC honors in addition to being named a Second Team All-American.
Over his final two years at Tennessee, Smith yielded just one sack, four hits and 12 hurries across 754 pass-blocking snaps.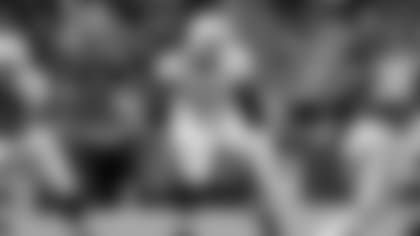 2. He was projected by many experts to be a third-round pick.
The draft is all about value, and the Chiefs appear to have found significant value by selecting Smith in the sixth round. In fact, many of the pre-draft breakdowns pegged Smith as a third-round selection.
One of those opinions was held by Dane Brugler of The Athletic, who identified Smith as the No. 9 guard prospect in this year's class. The folks at Pro Football Focus agreed with that assessment, projecting that Smith would be taken in the third round.
Among Smith's best traits are his desire to finish blocks and the pop in his hands. Here's a portion of what PFF had to say about the latter:
"Uncoachable pop in his hands. He stops defenders in their tracks."
3. He demonstrated versatility along the offensive line throughout college.
Smith checks in at six-foot-five and 321-pounds, possessing the size to play at a variety of spots along the offensive line.
He lined up at both guard and tackle during his time with the Volunteers, logging 507 snaps at right guard and 143 snaps at left tackle during his freshman season in 2017. He then remained at left tackle in 2018, recording 417 snaps at the position, before moving to left guard almost exclusively for his junior and senior seasons.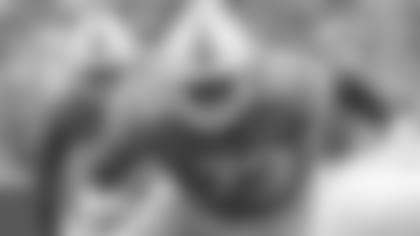 4. Smith was one of the top recruits in the nation out of high school.
A five-star recruit coming out of high school, Smith was listed as the No. 5 prospect in the nation based on 247 Sports' rankings. According to Brugler, Smith was so highly sought after that Ole Miss offered him a scholarship before he even took a significant snap in high school.
Virtually every major college program in the country was interested in Smith, but he chose to remain close to his roots and join the Vols.
5. He's a native of Jackson, Tennessee.
An All-State selection every year from 2015-17, Smith was twice recognized as Mr. Football in the state of Tennessee while attending the University School of Jackson.
The top-rated player in the state, Smith went on to continue his education in Knoxville where – according to UTSports.com – he fulfilled a promise that he made to his late mother that he would obtain his degree.
The folks at UT Sports went on note that Smith wants to help those in his community in honor of his mother should he reach the NFL – an opportunity that he'll now have in Kansas City.