The Kansas City Chiefs added another versatile playmaker to their defense on Tuesday, signing linebacker Drue Tranquill away from the Los Angeles Chargers.
Here are five things to know about Tranquill, who appears to be pretty excited about joining the reigning Super Bowl champions.
1. Tranquill originally entered the NFL as a fourth-round pick of the Los Angeles Chargers.
The No. 130 overall pick of the 2019 NFL Draft, Tranquill went on to appear in 47 games (27 starts) for Los Angeles over the last four seasons. He played in 15 games as a rookie (starting three games) and finished the year with the fourth-most total tackles (64) of any Charger.
Tranquill suffered a broken ankle in Week 1 of the 2020 campaign that ended his season before it even had a chance to get started, but he bounced back in a big way the following year with 70 total tackles, five tackles-for-loss and 1.5 sacks in 14 games (7 starts). He then posted his top statistical season as a professional in 2022, recording a team-leading 144 total tackles in 17 games (16 starts).
2. He logged a career-high in snaps last season with more than 1,000.
The 6-foot-2, 234-pound Tranquill was on the field for 1,051 total snaps last season (including the playoffs), which marked more than he had amassed in his previous three seasons combined (947). He certainly made the most of that playing time, too, finishing 12th in the NFL in total tackles (144) while tallying 10 tackles-for-loss, five sacks, a forced fumble and an interception.
He was one of just 15 players to record 100+ tackles in addition to notching at least one sack, one interception and one forced fumble on the year, and among that pool of players, only Chiefs' linebacker Nick Bolton recorded more total tackles on the season (180) than Tranquill.
It's all to say that when given an opportunity, Tranquill didn't waste it.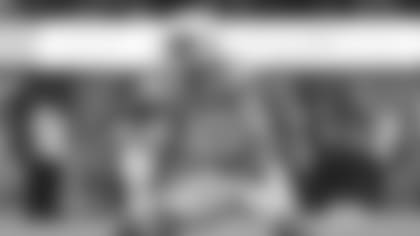 3. Tranquill can do a little bit of everything, and he's particularly impressive in coverage.
The 27-year-old Tranquill is a jack-of-all-trades at the linebacker position who possesses a varied skillset that will benefit the Chiefs in a number of ways. He can be an effective pass-rusher, as evidenced by his five sacks and seven hurries on 70 pass-rush snaps in 2022, but his coverage ability is also impressive.
In fact, Pro Football Focus assigned Tranquill the seventh-best coverage grade among all linebackers with 900+ total snaps last season. For further context, that grade would have led all Chiefs linebackers (regardless of snaps played). Here's more from the folks at PFF:
"Perhaps most importantly in today's NFL, Tranquill followed up his 74.6 coverage grade in 2021 with a career-high 75.4 mark, with his 18 stops in coverage a top-20 figure among off-ball linebackers. He also made the absolute most of the occasional blitz, tallying 15 pressures, five sacks and three more quarterback hits on 70 pass-rush snaps."
It's worth noting that Tranquill was a safety early in his college career, so he's a natural fit as a hybrid, coverage linebacker.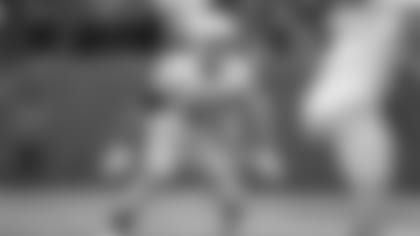 4. He's also capable of handling various roles at the second level of the defense.
Tranquill is a versatile defender who is capable of playing numerous positions in Defensive Coordinator Steve Spagnuolo's scheme. He logged significant snaps at multiple linebacker spots last season in addition to 87 snaps (including the playoffs) covering the slot.
He also contributed on special teams, tallying 118 snaps.
5. Tranquill played his college ball at Notre Dame.
A team captain for the Fighting Irish in both 2017 and 2018, Tranquill fought back from multiple knee injuries early in his career to start 36 games over his final three years in South Bend. He recorded 86 tackles, nine tackles-for-loss, four pass-breakups and 3.5 sacks during his final season at Notre Dame while helping lead the Irish to a spot in the College Football Playoff.
Tranquill's collegiate career caught the attention of the Chargers, but now after four seasons elsewhere in the AFC West, Tranquill is the newest member of the reigning Super Bowl champions.