The Kansas City Chiefs bolstered their offensive line on Thursday with the signing of veteran offensive tackle Donovan Smith.
Here are five things to know about the newest member of the Chiefs' offensive line.
1. Smith is an eight-year veteran who previously played for the Tampa Bay Buccaneers.
The 6-foot-6, 338-pound Smith was an ironman for the Buccaneers over the last eight seasons, starting 131 of 137 possible contests (including the playoffs) in that time. He didn't miss a single start through his first four seasons in the league, and although Smith suffered an elbow injury early in the 2022 campaign, he still managed to come back and start 13 games for the Buccaneers last season.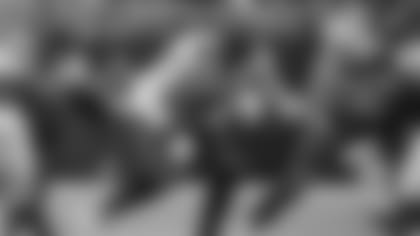 2. He has logged nearly 9,000 total snaps at left tackle in his career.
Smith was exclusively a left tackle for the Buccaneers, as he earned the job as a rookie in 2015 and never relinquished it. He has recorded at least 1,000 snaps at left tackle in all but two of his eight seasons as a professional, and in the two campaigns that he didn't hit that mark, he still topped 900 snaps at the position.
Looking at last season specifically, Smith logged 908 total snaps at left tackle in 13 games.
3. Smith was among the best pass-blocking tackles in the NFL in 2021.
The 29-year-old Smith is only two years removed from a dominant season in which he compiled the sixth-best Pro Football Focus pass-blocking grade in the NFL (among tackles). Smith – who tallied 1,147 snaps at left tackle that season – surrendered just one sack on 784 pass-blocking snaps. In fact, Smith's impressive grade was despite playing the most pass-blocking snaps of any left tackle in the NFL.
Additionally, among tackles to record at least 900 total snaps in 2021, Smith's pass-blocking grade trailed only Andrew Whitworth, Charles Leno Jr. and Trent Williams.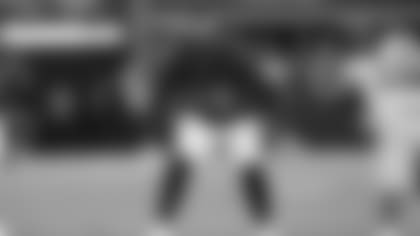 4. He originally entered the NFL as a second-round pick.
The Buccaneers selected Smith with the No. 34 overall pick of the 2015 NFL Draft, making him the fifth offensive tackle prospect taken that year. He then went on to appear in more games than any of the tackles selected before him, outpacing the nearest one by nearly 20 contests.
5. Smith played his college ball at Penn State.
Smith was a stalwart at left tackle for the Nittany Lions who manned that spot for three seasons, establishing himself as one of the top tackles in the nation.
He departed Penn State following the 2014 campaign in order to kick off his professional career, and nearly a decade later, Smith is headed to Kansas City to join the reigning world champions.