The Kansas City Chiefs added a veteran passer to their quarterback room on Wednesday with the signing of former Mizzou signal caller Blaine Gabbert.
Here are five things to know about the newest member of the squad.
1. Gabbert spent the last three seasons backing up quarterback Tom Brady in Tampa Bay.
The 6-foot-5, 235-pound Gabbert was Brady's primary backup in each of the last three seasons and appeared in 11 total games during that span. He completed 22 of 35 passes for 239 yards and three touchdowns during his time as a Buccaneer, which included one appearance last season. Gabbert completed 6-of-8 passes for 29 yards and a touchdown in that lone game of work.
Gabbert's experience in Tampa Bay seems to have been a positive one that served as a stabilizer for his career. Prior to his time with the Buccaneers, Gabbert served under numerous head coaches and offensive coordinators that essentially forced the former first-round pick to start from scratch on a yearly basis. Conversely, it appears that his stint with the Buccaneers provided for significant growth as a quarterback.
"You look back in 2017, it's like you're studying every night, learning the formations, just trying to keep your head above the water. Now, you have more freedom. You know exactly what you want to get to, how to get to it, where are we supposed to be, when they're supposed to be there. You can really take that next step in not only your own maturation process of playing football, but helping the young guys. That's what I enjoy the most really today."
It's also worth pointing out that Gabbert was the Buccaneers' first-team quarterback during Brady's extended absence from training camp last year. The responsibility of a backup quarterback is to be ready to command the offense at a moment's notice, and while Gabbert doesn't have a ton of experience in regular-season games over the last several seasons, his time in Tampa Bay was clearly beneficial.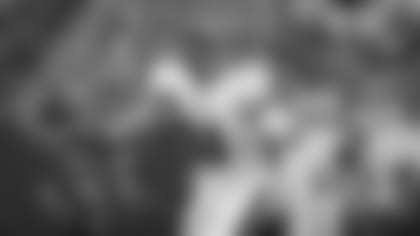 2. He has appeared in 67 games (with 48 starts) during his 12-year career.
Overall, the 33-year-old Gabbert has completed 864-of-1,533 passes for 9,302 yards and 51 touchdowns during his career as a professional. He spent time with Jacksonville (2011-13), San Francisco (2014-16), Arizona (2017) and Tennessee (2018) before signing with Tampa Bay ahead of the 2019 campaign.
Gabbert's top statistical season was his rookie year in 2011, when he threw for 2,214 yards and 12 touchdowns in 15 games (14 starts). He hasn't appeared in more than 10 games in a single season since then, but Gabbert has still taken the field for at least four games in six of the last seven years.
3. Gabbert originally entered the NFL as a first-round pick.
The Jaguars selected Gabbert with the No. 10 overall pick of the 2011 NFL Draft, making him the third quarterback selected that year. His 67 career games are the fifth-most among quarterbacks selected that year, trailing Andy Dalton (166), Cam Newton (148), Tyrod Taylor (81) and Colin Kaepernick (69).
Gabbert is the third-highest selected player from the University of Missouri in school history, trailing only Justin Smith (No. 4 overall in 2001) and Aldon Smith (No. 7 overall in 2011).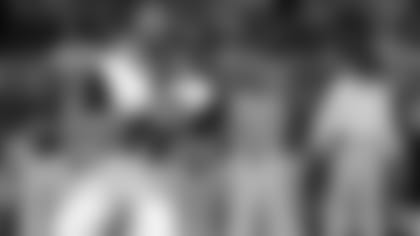 4. He played his college ball at the University of Missouri.
Gabbert was a star during his three seasons in Columbia from 2008-10, throwing for 6,822 yards and 40 touchdowns in 31 games. He completed 262-of-445 passes for 3,593 yards and 24 touchdowns in 2009, topping the Big 12 in yards-per-attempt (8.1) while leading Mizzou to an 8-5 record.
The former five-star recruit then finished his college career by guiding the Tigers to a 10-3 record in 2010.
5. Gabbert is a native of Ballwin, Missouri.
Signing with the Chiefs means that Gabbert is now back in his home state for the first time as a professional. Gabbert grew up in Ballwin – which is a suburb of St. Louis – and attended Parkway West High School.
Gabbert was a consensus five-star recruit near the end of his high school career, checking in as the No. 14 overall player in the 2008 class according to Rivals. His journey has been a winding one, but all these years later, Gabbert is back in Missouri as a member of the world champions.