The 2022 NFL Draft is less than two months away, and with the annual Scouting Combine now in the books, the hype and excitement surrounding this year's event is about to heat up as draft weekend inches closer by the day.
Over the next several weeks, we're going to take a look at some position groups in this year's class while examining a handful of names to know. Here's the positions that we've covered so far:
And let's continue with another deep position in this year's Draft: cornerback.
Chiefs' Cornerbacks Under Contract for the 2022 Season: L'Jarius Sneed, Rashad Fenton, Deandre Baker, Dicaprio Bootle and Brandin Dandridge.
Five Names to Know
Cornerback is one of the strengths of this class, and it's quite possible that several corners could hear their names called during the first round. That group includes players such as Derek Stingley Jr. from LSU, Ahmad "Sauce" Gardner from Cincinnati, Andrew Booth Jr. from Clemson and Trent McDuffie from Washington. There are also numerous players not mentioned in this breakdown who are worth knowing, including Washington's Kyler Gordon, Sam Houston State's Zyon McCollum (who put together a monster performance at the Combine) and many others.
This particular article, however, will focus on five other members of this year's cornerback class, from some players to watch in the early rounds to a pair of local products who could be available a bit later.
Kaiir Elam – University of Florida
Measurables: 6-foot-2, 196 pounds
Snapshot: A long player at six-foot-two, Elam allowed just 19 catches for 191 yards last season in 10 games. He's a physical player who isn't afraid to challenge opposing receivers at the line or in coverage, and he had a ton of experience in the SEC – nearly 1,000 coverage snaps – against some of the top competition in the country. He's also a willing tackler, which is a must in Defensive Coordinator Steve Spagnuolo's scheme and isn't always the case with corners.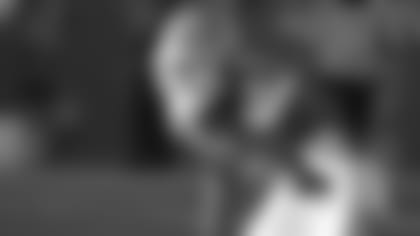 PFF Analysis: "Elam wins with his physicality. Whether it's at the line of scrimmage or at the catch point, you'll have to pack your hard hat and lunch pail to beat him…He's a good fit for press-zone teams. He excels on silo routes where he can maintain contact with opposing receivers."
PFF Comparison: Eric Rowe
Jeremiah's Analysis: "Elam is a cornerback with ideal height, weight and speed. In press coverage, he uses his combination of length and strength to re-route opponents," Jeremiah wrote. "He has some tightness when he opens up, but he has excellent deep speed. He can stay in phase versus runaway routes, but he has some issues when he has to change directions or work back downhill. In those situations, he allows too much separation. He has excellent eyes in zone coverage, where he's able to read, anticipate and put himself in good position. He had excellent ball production earlier in his career, but he didn't have as many opportunities this fall. He's a willing tackler, though he has some fly-by misses. Elam isn't a perfect prospect, but he has starter ability in the right scheme/situation."
Post-Combine ESPN Analysis: "In what is a very deep cornerback class, the player who is somewhat forgotten is Elam of Florida. At 6-foot-2 and 194 pounds, he's a big and physical press-man corner who has the speed to match. Clocking a 4.39-second 40 time was a big boost for his stock. Elam's short-area quickness is among the best of any player in this class, and he enjoys the process of getting hands-on wide receivers at the line, but some evaluators wanted to see his true long speed. For teams that run a lot of Cover 1, he has the potential to be a starting corner at the next level."
Roger McCreary – Auburn University
Measurables: 6-foot-0, 190 pounds
Snapshot: McCreary racked up 20 forced incompletions last season, which were the most in college football. He also has a ton of experience, as he was targeted 183 times during his career but never allowed more than 35 receptions in a season.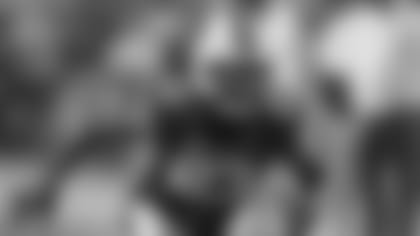 PFF Analysis: "McCreary wins with some of the most consistent press-man technique in the class. He's smooth as can be in his transitions and has no real wasted motion. He plays faster than he may test…McCreary has cut his teeth at Auburn in press-man coverage but doesn't have near the ideal physical skill set to hold up there on the outside in the NFL. If he goes to a man-heavy team, McCreary would be an ideal fit in the slot."
PFF Comparison: Patrick Robinson
Post-Combine ESPN Analysis: "Nickel or outside? That remains as the biggest question with McCreary entering the next level," wrote analyst Jordan Reid. "He played mostly on the outside at Auburn, but teams requested for him to take some reps at nickel during the Senior Bowl. And after he ran a 4.50-second 40 time and checked in with 29-inch arms, teams will likely feel more comfortable with him at nickel."
Marcus Jones – University of Houston
Measurables: 5-foot-8, 185 pounds
Snapshot: Jones likely doesn't possess the size to play outside corner in the NFL, but he certainly has the skills to excel in the slot. He recorded 16 forced incompletions in 2021 – the second-most in college football – and plays with a certain energy that you just can't teach. He's also an elite return man on special teams. In fact, PFF tabbed him as the best return man in this year's class. Additionally, Lance Zierlein from NFL.com compared Jones to Chiefs' legend Dante Hall.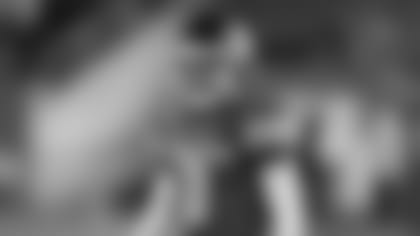 PFF Analysis: "Jones is not only the best kick/punt returner in the draft but also a playmaking, all-around cornerback. He picked off five passes and broke up 12 others this season…Jones is a slot-only corner, and while he wasn't used much in the role, he could be a weapon on slot blitzes with the way he plays the game."
PFF Comparison: Darius Phillips
Mario Goodrich – Clemson University
Measurables: 6-foot-0, 190 pounds
Snapshot: Goodrich is a Kansas City native who played his high school football at Lee's Summit West. He has good size and is coming off his best season, allowing just 22 completions and zero touchdowns across 365 coverage snaps.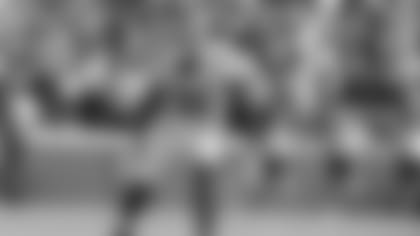 Akayleb Evans – University of Missouri
Measurables: 6-foot-2, 198 pounds
Snapshot: A familiar name from just down I-70, Evans possesses good size and speed for the position. He's coming off his most productive season, too, recording seven forced incompletions on a career-most 278 coverage snaps.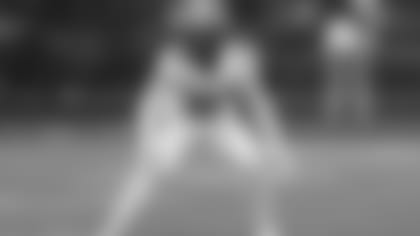 Sporting News Analysis: "Evans reinforces the notion that this cornerback class is loaded given his size, length and effective physicality in coverage."