The Kansas City Chiefs are taking on the Arizona Cardinals on Sunday afternoon in an effort to defend their AFC-best record, but this weekend's game is about much more than just the final score.
It's about the real heroes in our community.
Sunday afternoon's contest marks this year's Salute to Service game, presented by USAA, where the Chiefs will once again honor our men and women in uniform both at home and abroad.
The Chiefs have a storied history of supporting the military throughout the years, illustrated through numerous base visits, scholarships for Gold Star families, the annual Pros vs. GI Joes event, Military Appreciation Day at training camp and Day 3 draft selection announcements from a military base in each of the past three years.
It's a rich tradition that's as a part of the franchise as football itself, and it will continue on Sunday.
"My dad and my grandpa were both in the military – in World War I and II – so we have those two covered in our family. To be able to do what we're all able to do is because of them and our military today," said Chiefs' Head Coach Andy Reid. "It's a beautiful thing to keep us free and to do all of these things that we enjoy doing. I had an opportunity to go to Afghanistan [a few years ago] and got to see it firsthand. It's phenomenal, and I wish every kid had a chance to go over and see that. It's unbelievable."
The day will begin with a display of military vehicles located at the gates outside of Arrowhead Stadium, courtesy of the Kansas National Guard. Also present at the stadium gates will be representatives from the Marines Corps, who will be collecting new and unwrapped toys for boys and girls up to the age of 15 as part of the annual "Toys for Tots" drive.
Taking place prior to a game at Arrowhead for more than 50 years, the collection represents the longest continuous relationship between Toys for Tots and an NFL franchise.
The Marines will also be accepting cash and check (made out to "Toys for Tots") donations at these stadium collection points if fans would prefer to help support a local child in need this holiday season.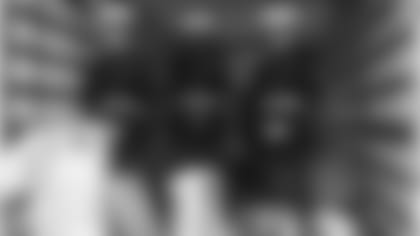 Once inside, fans will spot the Black Daggers, the official U.S. Army Special Ops Command Parachute Team, descending into the stadium from high above with the game ball in hand.
The Chiefs' players, meanwhile, will be wearing special Salute to Service warmups prior to the game, each of which will bear a patch commemorating the 100th anniversary of Armistice Day and the National WWI Museum and Memorial.
The patches were revealed last month when linebacker Anthony Hitchens, defensive tackle Xavier Williams and quarterback Chad Henne paid the museum a visit.
It was a special afternoon that left an impact on each of the three players.
"I get paid to play a kids' game, and there are people out there that put it all on the line to protect our country," Williams said during the visit. "Being here means a lot to get a glimpse into some of those sacrifices."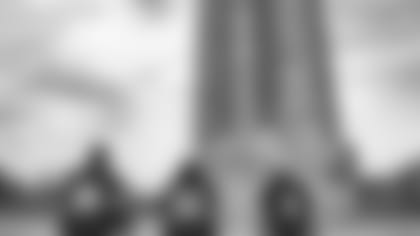 As game time nears, flag runners representing all five branches of the military, in addition to the American flag, will lead the Chiefs out of the tunnel.
It will be a particularly powerful moment for Chiefs' defensive coordinator Bob Sutton, who spent 17 years as a football coach at West Point.
"[Salute to Service weekend] a special thing," Sutton said. "I think that I've always had an appreciation for the military and what they do for us, but when I was there, I realized that the guys that I was coaching could be in conflict [down the road]. It made it more personal for me. Anytime that you know somebody in our Armed Forces on a personal level and you realize what they risk in the end for all of us, it makes it really special."
Following player introductions, the National Anthem will be performed by retired Army Staff Sgt. Ron Gutierrez, a former vocalist from the United States Army Band, "Pershing's Own," as 150 service members hold American flags on the field and A-10 "Warthog" aircraft from nearby Whiteman Air Force Base soar over Arrowhead.
"It was great to be here and to see what their daily lives are like," said wide receiver Marcus Kemp. "I really enjoyed learning about the planes and just what these individuals do every day. Meeting people that fight for our country is just an awesome feeling."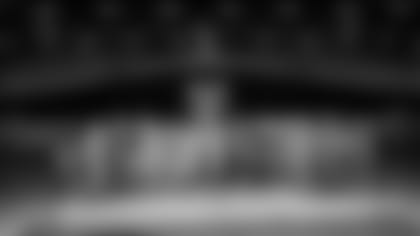 The Chiefs will honor individuals from each branch of the military both prior to and during the game, with tributes during each quarter of action.
Additionally, the Hunt Family Foundation 50/50 Raffle will benefit Folds of Honor, which provides educational scholarships to the children and spouses of fallen and disabled service members.
It will all culminate in what promises to be a special afternoon at Arrowhead on Sunday as the Chiefs honor the individuals that make our freedom a reality.