When Kansas City Chiefs running back Charcandrick West walked into the dorms on the campus of Missouri Western State University on Friday afternoon, he didn't expect to be carrying a couple of pictures of himself and an action figurine, but that's exactly what he had.
He had just been given these items by a fan—Ryan Barkalow, who was one of several people in the parking lot collecting autographs as the rest of the veterans arrived for training camp.
Barkalow had previously told West through an Instagram exchange that he'd be there and had some stuff he wanted to give him.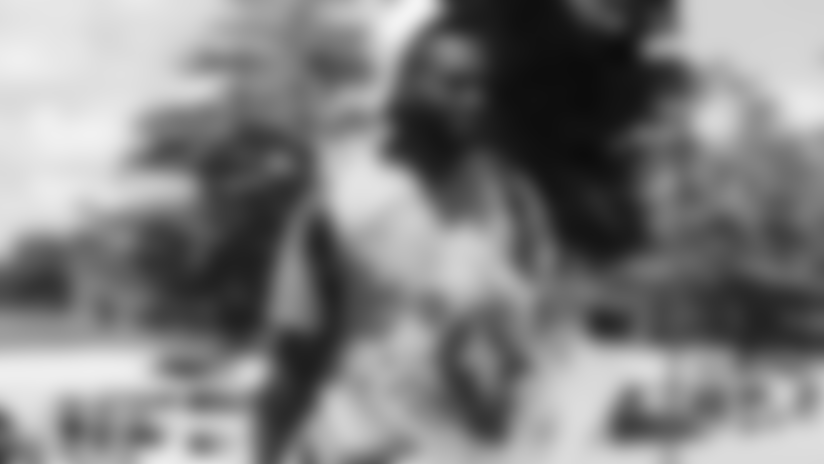 West, who was sporting an Eric Hosmer powder blue Kansas City Royals jersey, said he plans on putting the pictures up in his dorm room.
For Barkalow, it's just his way of paying it forward a little bit.
"The reason I do it is just because I want them to feel appreciated," Barkalow, who has also given various pictures and things to Jeremy Maclin and Marcus Peters, explained. "They do a lot of stuff for us and a lot of people take that for granted, so I just want them to feel as appreciated as we do when we get signatures."
Interacting with fans on social media isn't a new thing for West, but he admits he has seen a bump in the number of people he's interacting with after his breakout season last year.
West led the team with 634 yards rushing and was the offensive spark that jumpstarted the franchise-record 11-game winning streak last year.
It's been a wild ride for West over the past couple of years.
"When I pulled up to training camp two years ago, nobody had a clue who I was," West explained. "To come up now and people recognize me, it's truly a blessing.
"That's why I take the time and show love to the fans."
The fans are obviously showing some love to him as well, and Barkalow particularly appreciates the way in which West interacts with fans.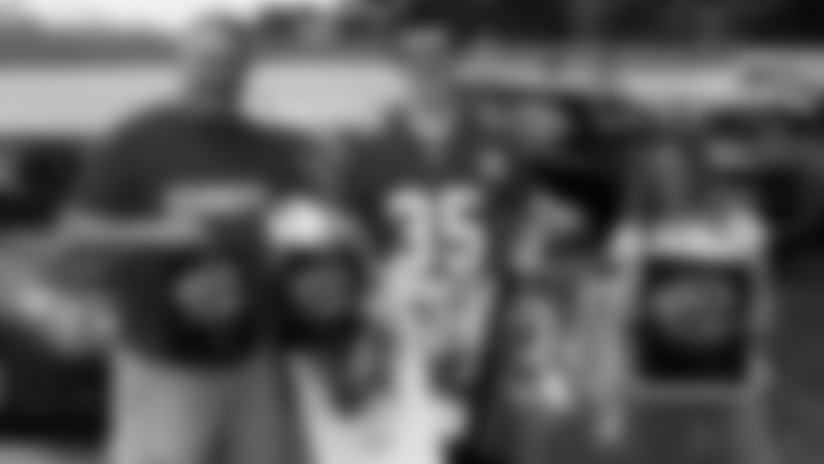 "He's such a humble guy," Barkalow noted. "He's my favorite player by far. He replies to you on social media and there's not a single game he doesn't come and say 'Hi' and to see how you're doing."
For those into social media as much as West and Barkalow, the Chiefs are hosting two "Social Media Days" at training camp this year. The first is on Sunday, July 31, and the second one is Friday, August 5.