From wide receiver Chris Conley's interest in filmmaking to offensive tackle Mitchell Schwartz's prowess on the grill, every member of the Kansas City Chiefs has something away from the field that helps alleviate the daily grind of professional football.
And as of this offseason, that escape for cornerback Steve Nelson is meditation.
"I've been doing it for three or four months now," Nelson said following practice on Saturday. "It takes me to a whole different level."
No matter the time or place, Nelson leans on his newfound practice when in need of a mental break.
"Whenever, man – meditating doesn't have a time," Nelson said. "Whenever you're feeling a certain kind of stress or if you're going through something, you can meditate on that thought.
But before Nelson could feel those benefits, it took some work.
"It was a little rough starting off because you don't know what you're doing," Nelson explained. "They tell you to just turn off the lights, sit in a dark room and close your eyes, but you really just have to tap into it and practice – just like we practice."
And now with Training Camp underway, Nelson's offseason hobby could be paying dividends on the field.
"He's like that energy bunny. He comes out and he is rolling every day," said Head Coach Andy Reid on Saturday. "He loves to compete. He can play inside and outside too, so he gives you flexibility. He had a heck of an offseason conditioning wise. He really pushed himself through that."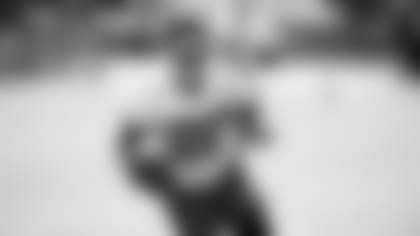 Nelson is entering his fourth season with the Chiefs after coming to town as a third-round draft pick back in 2015, and while he's still only 24 years old, the 5-foot-11, 195-pound cornerback exists as one of the veterans in a relatively young defensive backfield.
"I'm one of the vets now, so a lot of those young guys look up to me and I'm just going to lead by my actions," Nelson said. "It's given me tremendous motivation because I see myself in the shoes of the older guys [that helped me] when I was a rookie. It just makes me work even harder."
With that desire to lead by example in mind, it was fitting that Nelson - who is still seeking his first interception in a regular season game – tallied the first pick of camp on Thursday.
It wasn't under the lights at Arrowhead Stadium, but it could be a sign of more to come for a player eager to show what he can do.
"It felt great," Nelson said. "I think I set the tone with that one. It just shows what I'm capable of and what's in the future."