Making it to the National Football League is a proverbial dream come true for just about any young football player, but for Kansas City Chiefs' rookie defensive tackle Derrick Nnadi, it means a little bit more.
It's an extension of the American Dream.
The youngest of seven kids, Nnadi was born in Virginia to a pair of Nigerian immigrants who had to build their life in the United States from the ground up, instilling a certain perseverance in the 22-year-old defensive tackle that he's now bringing to the Chiefs' locker room.
"My father is probably the hardest working person that I've met in my life," Nnadi explained on Tuesday following practice. "Back when he was first coming into the country, it was just him, my mother and one of my siblings, and they survived a whole year on $2,000. That meant a lot when I first heard that."
Nnadi's parents immigrated to the U.S. following the Nigerian Civil War in pursuit of a better life. They went on to deliver that and more some to Nnadi and his siblings – but it didn't come easy.
"[My father] built a house for our family by himself and, along with my mother, they raised a big family all by themselves," Nnadi said. "All of my siblings have a wonderful life right now and it's all because of them."
That support helped Nnadi develop into one of the top high school prospects in the nation and a standout at Florida State University before the Chiefs selected him with the No. 75 overall pick in the 2018 NFL Draft.
"They've watched all of my games since eighth grade and even came to all of my home games while I was in college," Nnadi said. "My mother can't stop smiling. It brings a tear to my eye thinking of how happy my mom is, and my father – he's a stubborn man, so if I'm doing something well, he'll tell me that I'm doing a good job, but he wants me to do better, and I appreciate that."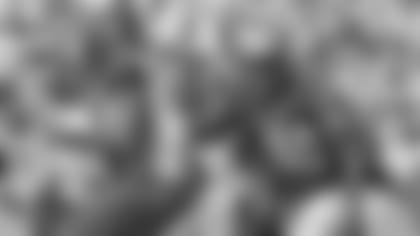 Even now, with Nnadi taking the field as a professional athlete, that constant flow of advice is still ever present.
"I talk to him every day," Nnadi said of his father. "He tries to put me in the right mindset by saying, 'You're here, now what? You have to prove yourself every day that you're on that field.' He's been saying that to me since I was in middle school – you want to be the best of the best of the best of the best of the best – you have to say it five times."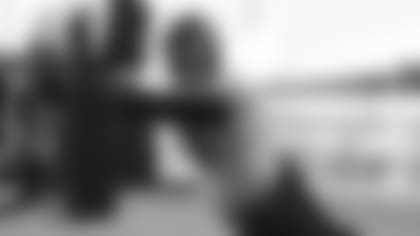 Nnadi is already bringing that attitude to Training Camp as he embarks on his rookie campaign.
"It really comes down to how much you want to play," Nnadi said. "The way I see this business, you get what you put into it. If you want to play, you'll put in as much as it takes to get on that field. If you don't really care, you're not going to be studying film as much or care about the food you're putting in your body or worry about how much sleep you're getting. It's all about how much work you want to put in to get out onto the field."
It's a mindset that comes directly from his family, and in return, the elder Nnadi only wants one simple thing.
"He told me a long time ago that there's nothing he wants from me other than for me to better myself," Nnadi said. "He said that there's going to be a lot of people that are going to call you, and they're all going to want something, but as my father, the only thing that he wants me to do is to be a better me.
"He just wants for me to have a good life."