On home Sundays in the fall, time and time again, Kansas City Chiefs fans have proved that all you need is a grill and great company. It's a tradition that spans since before the mid-1800s.
Some may call it a pastime, but to many in the Kingdom, it's like a religion.
Tailgating is part of the culture for those who fill the seats of Arrowhead Stadium, and each week, the Kansas City Chiefs will highlight an upcoming matchup-themed recipe. So whether you're filling the lots at Arrowhead or catching your Chiefs from the comforts of your own home, you'll have a suggestion to make your Sunday's a little bit better.
If you missed our Week 10 tailgate item, you can find it here!
--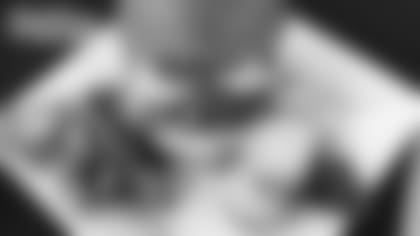 Tampa Bay is known for its Gulf of Mexico seafood. When attending a Tampa Bay Buccaneers game, fans are looking to have a great time and cheer on their favorite team to win and that includes menus with all types of seafood. Grilled items are always on a lot of tailgate menus, but down at Raymond James Stadium (also known as "Ray J") you'll always find several great fried fish sandwiches on the menu.
This week's Chiefs Eats features, "Fried Red Snapper Sandwich, with Grilled Pineapple and Grilled Corn on the Cob," presented by Hy-Vee.
3-4 LB Red Snapper Fillets, skin off
1 Package of Louisiana Beer Batter (does not need extra salt or pepper)
2 TB Frank's Buffalo Sauce
7 oz. Boulevard Wheat beer (just under a cup)
1 qt. of canola oil to fry the fish
4 Soup Bread Bowls (from your Hy-Vee Bakery), these make a perfect way to build this sandwich
1 head iceberg lettuce shredded
4 tomatoes, sliced into ¼ inch slices
1 white onion, peeled and sliced
1 Pineapple, peeled and cut into 2 inch planks for grilling
4 ears of corn on the cob, husk removed, cut into thirds and soak in salt water until grilled
Make sure to take the skin off the Red Snapper, cut into 3-4 inch pieces (can also use grouper).
When mixing together the beer batter, use a wire whisk and add the beer slowly. The recipe calls for less than a cup of beer, so you will have a little left. Do not just add it all together, because it might make the batter too thin and it may not stick on the fish as well. I also add the dried dill and Frank's buffalo sauce to the batter at this time.  Dredge the fish in the beer batter and allow excess batter to drip of the fish before you fry it.
Use a thermometer in the canola oil because you want the temperature of the oil to be at 350 degrees. If the temperature is under that, the fish and breading with become soft and fall apart.  As always, be careful when frying and use a long pair of tongs to lower fish in the hot oil, and remove it when it's done.
If you drop it into the hot oil, it will splash and you can easily get burned, or it could also create a fire. When it comes out of the oil, place on an absorbent paper towel for a couple of moments to drain off excessive oil.
I hollow out the bread bowls and like using them to create my sandwiches. The inside is soft and the outside is a little tough. This will keep all the flavors and goodies inside the bun as you eat the sandwich. I use a gloved hand and remove some of the dough from the inside of the bun.
I use a healthy amount of mayonnaise on each sandwich, but this is definitely a personal preference. Lettuce and tomatoes, followed by the fried fish, and finished with more lettuce, tomatoes and onions before adding the top bun completes the sandwich.
I really enjoy grilling my pineapple because of the great look and the heat helps to caramelize the pineapple and bring out its sweet flavor. This is something you can prepare earlier in the day and keep warm. The small corn on the cobs work great as well if you do them prior to the tailgate. This is one of those tailgate menus that covers the whole meal from entrée to dessert (with the grilled pineapple).
Remember the tailgate food is important for a fun day, but you have to be able to enjoy the day with your friends and family, so always prep ahead.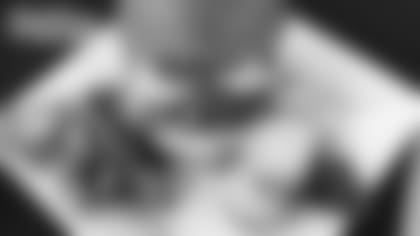 Tweet us a photo of your tailgate@Chiefsand your Chiefs Eats dish could be featured onChiefs.com!*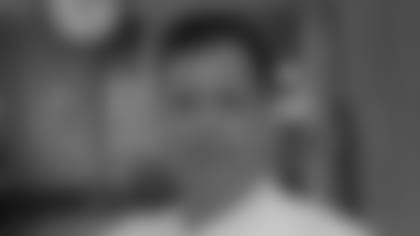 Recipe by Chef Mark Webster CEC,CCE,AAC,HGT - Retail Chef at Hy-Vee Lee's Summit West