On home Sundays in the fall, time and time again, Kansas City Chiefs fans have proved that all you need is a grill and great company. It's a tradition that spans since before the mid-1800s. 
Some may call it a pastime, but to many in the Kingdom, it's like a religion.
Tailgating is part of the culture for those who fill the seats of Arrowhead Stadium, and each week, the Kansas City Chiefs will highlight an upcoming matchup-themed recipe. So whether you're filling the lots at Arrowhead or catching your Chiefs from the comforts of your own home, you'll have a suggestion to make your Sunday's a little bit better.
If you missed our Week 9 tailgate item, you can find it here!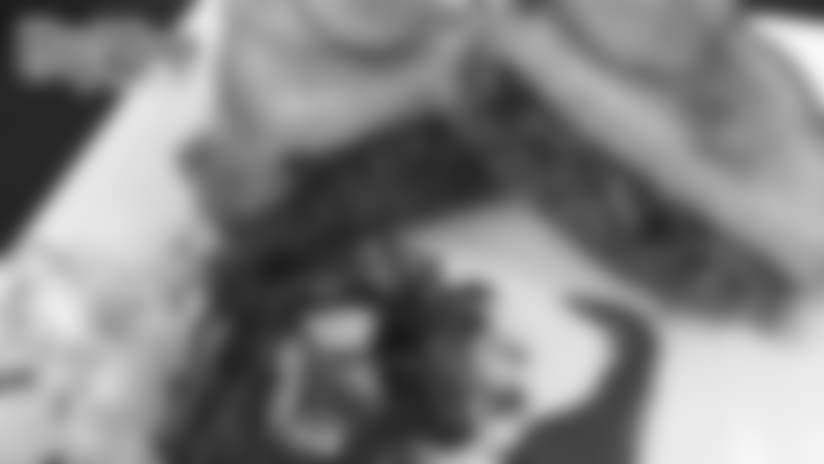 Bank of America Stadium in Charlotte, North Carolina, is home to the Carolina Panthers.
The tailgaters in the Carolinas can cook up some great seafood dishes, and of course, the smell of BBQ wafts through the air.
The smell of the BBQ may be familiar to us as Chiefs fans, but the flavors of their BBQ are definitely different than what we are used to. Carolina BBQ is its own class of BBQ, in which the sweet heavy sauce of Kansas City is taken over by a combination of apple cider vinegar and mustard.
This week's Chiefs Eats features the "Pulled Shredded Pork Sandwich, with Fried Potatoes and a Creamy Coleslaw," presented by Hy-Vee.
6-8 LB pork shoulder, also known as pork butt (if you use a bone-in pork shoulder, you may lose up to 40 percent of its weight. I recommend using a boneless one for this recipe)
1 cup of apple cider vinegar
1 cup of apple cider (try Louisburg Apple Cider)
1 tsp cayenne pepper (can bump up the amount if heat is your thing)
3 cups of hickory chips (a combination of flavors work great)
2 cups of apple chips (a combination of flavors work great)
Texas toast or sour dough works great for these sandwiches
1 LB unsalted butter (used to brown the bread and give a great flavor)
Leaf lettuce (cleaned and trimmed to help build the sandwiches)
1 cup of Tim and Todd's BBQ Sauce (a Lees Summit product), can also use a KC Masterpiece
1 cup of Hy-Vee spicy brown mustard
1 – 14 oz. package of Dole's Classic Cole Slaw Mix
1 -16 oz. bottle of Kraft Cole Slaw Dressing
4 LB sliced new red potatoes
1 large red onion, julienned cut
2 red bell peppers, seeded and julienned cut
1 package Ranch Hidden Valley dry, salad dressing and seasoning mix
4 TB fresh parsley, minced
Mix the apple cider vinegar and apple cider together and using an injection needle, inject it into the pork shoulder.
Take the brown sugar, chili powder, mustard, onion powder, garlic powder, salt, pepper and cayenne pepper and create a rub. Completely rub down the pork shoulder, giving it a good rub all over the outside. Refrigerate overnight or at least eight hours prior to cooking.
Take the blend of hickory and apple chips and soak in water for an hour before using. Using a smoker or even your gas grill works great. If you are using your gas grill you can still use the chips by placing them in a foil pouch and using a meat fork make several hole in the pouch. Put this near the open flame.
The smoking process should take about four hours. Then I remove it from my smoker, and place it in my oven for about 6 hours at 300 degrees, you want the internal temperature of the pork to be about 180-200 degrees. This will make it extremely easy for pulling it apart and will really let you mix the sauce in very well. Add the sauce while the meat is still hot and save some for adding later at the picnic table.
For the sauce, you can follow a long, drawn-out recipe to get that mustard BBQ sauce, but having lived in Charleston, SC, for several years, I think the combination of a sweet BBQ sauce like Tim and Todd's or KC Masterpiece along with equal parts of Hy-Vee spicy Brown Mustard works just as well. I brush down my bread with melted butter and sauté in a pan over medium-high heat. Once the bread is golden brown and full of flavor, I add my pulled pork, mustard BBQ sauce and a piece of leaf lettuce, followed by the top piece of bread. Don't forget the pickles!
The coleslaw is quick and easy and lends itself to your creativity by adding anything else you would like such as apple, peppers etc. In a mixing bowl I add the coleslaw blend and the Kraft coleslaw dressing together. This should be chilled prior to serving; this can easily be made a day ahead.
Fried potatoes go with many southern meals and the flavors with the potatoes, onions, red pepper and tossing them with the ranch seasoning right out of the oil makes this a great addition to your tailgate. I have them pre-cut and I fry them up in the canola oil (have the oil at 350 degrees) until golden brown (about 5-6 minutes). Finish with some minced parsley.
The Carolina BBQ flavor may be a little different than what you are used to, but this will give you just another great recipe to add to your long list of BBQ Recipes.
This is another fun tailgate menu that your friends and family will love. Since it is a smoked meat item you can definitely get much of this done the day before and give you plenty of time to play the host and mingle with your guests as we cheer on our team.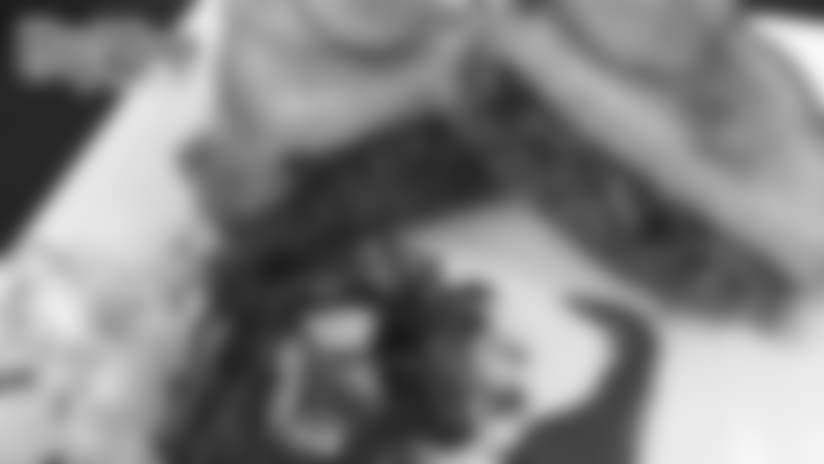 Tweet us a photo of your tailgate @Chiefs and your Chiefs Eats dish could be featured on Chiefs.com!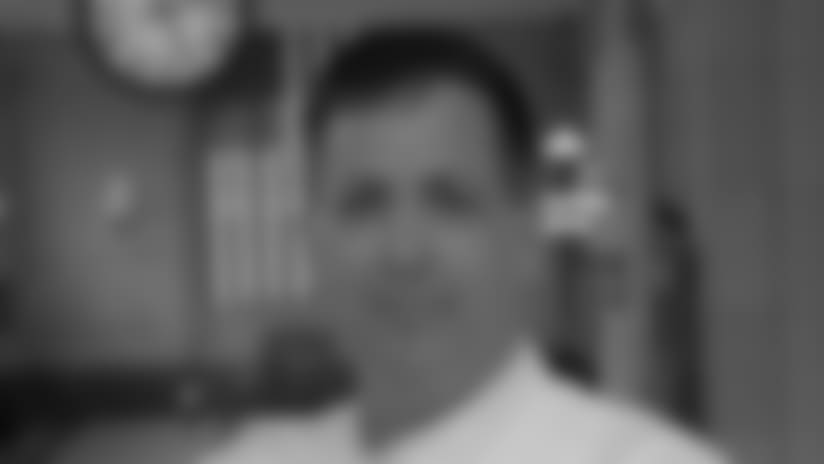 Recipe by Chef Mark Webster CEC,CCE,AAC,HGT - Retail Chef at Hy-Vee Lees Summit West