They each came from a different walk of life, from grandparents to little kids, but they all shared one commonality that led to this moment.
These individuals all had a family member who made the ultimate sacrifice in the line of duty, and as they filed into a local arcade on Monday afternoon, three members of the Kansas City Chiefs sought to honor that sacrifice in person.
"The military is something that's close to my heart," said fullback Anthony Sherman." [Chiefs' Director of Community Outreach] Chuck Castellano mentioned to me that there were some Gold Star families that might enjoy a night out, and I said to sign me up. This is something to give back and to provide a bright spot in their day. I wouldn't miss it for the world."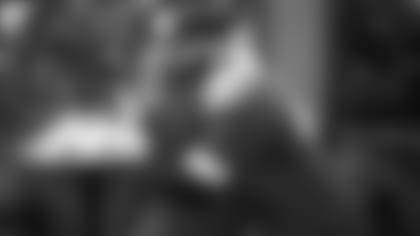 Gold Star families are relatives of U.S. servicemen and women who were killed while in service to our country. It's a sacrifice that can make the holiday season a difficult time for those missing loved ones, prompting Sherman, along with wide receiver Gehrig Dieter and offensive guard Andrew Wylie, to throw a holiday party for the families complete with food, gifts and plenty of hugs.
"You want to do everything you can to help them through the holidays," Sherman said. "It's the time of year when families get together, and we want them to be a part of everything that we have going on [in our family]."
That support was certainly felt throughout the entirety of the event, from racing go karts to a gift presentation.
"It's made everyone's day," said David Bussinger, who lost his nephew in the line of duty. "It takes your mind off of things for a little while. My grandchildren have been so excited since we learned that this was going to happen. We certainly think about my nephew and remember that this was for him. It just brings the family together for such a wonderful time."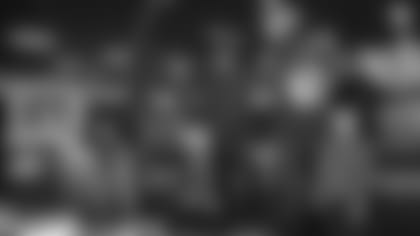 The event was made possible through the Chiefs' social justice program, which seeks to support individuals who face barriers to opportunity through focus areas meaningful to NFL players.
Several members of the Chiefs have participated in initiatives of their own doing throughout the season and it continued this week as Sherman, Dieter and Wylie spent some time with those who have sacrificed so much for our country.
"It's exciting that I can be the bright spot in someone's day for a couple hours," Sherman said. "I can give my time to someone that's given a lot more than just that."