Thanksgiving is right around the corner, and for a 15th consecutive year, the Kansas City Chiefs joined with Lift Up America, Harvesters and Tyson Foods in an effort to make sure that every person in the Greater Kansas City area has something to eat this holiday season.
That mission was in full force on Wednesday afternoon, as Chiefs Chairman & CEO Clark Hunt, President Mark Donovan, General Manager Brett Veach and a handful of the Chiefs' linebackers helped load food onto trucks bound for more than eighty relief organizations scattered throughout the metro, from food pantries to church ministries.
The food, which was donated by Tyson, will provide 25,000 meals to those in need.
"I want to complement our players who do such a great job of getting out in the community and making a difference, and this Lift Up America food event is just an example of that," Hunt said. "We have our linebackers here today helping load pallets of food from Tyson into these agencies' trucks, and that food will be distributed to people in need throughout the holidays."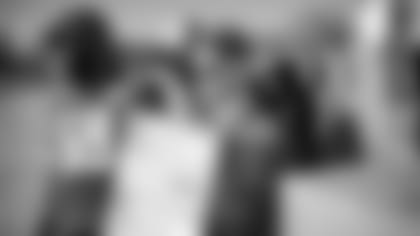 Founded in 2004, Lift Up America unites leaders and influencers to empower people by providing resources that help them develop resiliency, take responsibility for their own lives and serve the needs of their community.
The Chiefs have assisted that objective from the organization's very beginnings, molding a tradition that linebacker Reggie Ragland was eager to continue on Wednesday.
"I love helping people," Ragland said. "I feel like once I'm done playing football, I think my calling is to be helping people and kids. I just love helping others - that's the way my [parents] raised me."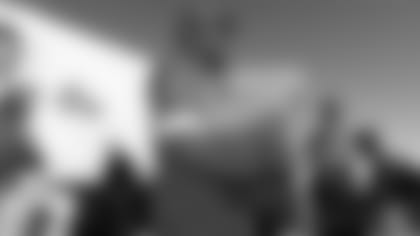 And in addition to the numerous representatives from One Arrowhead Drive assisting the initiative, several volunteers – including the varsity football team from nearby William Chrisman High School – lent their time to help those less fortunate.
It was simply a special afternoon and one that demonstrated what this community is capable of when working together.
"It's just part and parcel of the DNA of the Kansas City Chiefs as an organization," Hunt said. "We want to be giving back."
The Chiefs and Lift Up America joined forces to help more than 60 area relief organizations including food pantries and church ministries. Tyson Foods donated in excess of 30,000 pounds of protein product for these local agencies.