The Players' Tribune often tells some of the best behind-the-scenes stories in sports from the perspective of those that have lived it, and their recent profile on Kansas City Chiefs' linebacker Anthony Hitchens is no different.
Hitchens' path from suburban Cleveland to the NFL, which The Players' Tribune detailed in a video feature, is a complicated one that likely wouldn't have been possible without the compassion of a local family who agreed to take him in at a young age.
"Growing up before I met the Andersons, it was different," Hitchens explained in the feature. "My family was in and out of jail, and I wanted something more in my life."
The video explains how Hitchens met his soon-to-be best friend, Zach Anderson, in high school and not too long after, Hitchens spent an evening at the Anderson's home.
"One night became two nights, and the next thing you know, I had clothes there," Hitchens said.
The Andersons went on to adopt Hitchens and his brother, James, with the intent of raising the two boys as their own.
It's a compassion that not only helped Hitchens reach his dream of playing professional football, but laid the framework for how the veteran linebacker lives his life.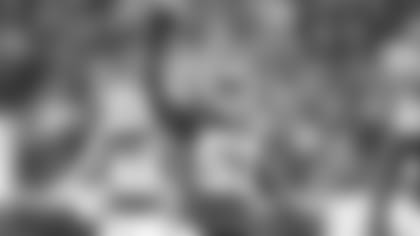 "They're everything you want in a pair] of parents," [Hitchens said. "My wife is pregnant now, and I'm going to try and follow in those footsteps with the way they raised me."
The Andersons will surely be watching Hitchens this Sunday as the Chiefs take on the New England Patriots at Arrowhead Stadium for the AFC crown.