On Wednesday morning, the National Football League announced each of the 32 teams' nominees for this year's Walter Payton Man of the Year Award.
The Kansas City Chiefs' nominee this year is quarterback Alex Smith, who through his foundation, the Alex Smith Foundation, has partnered with a local Kansas City organization, Cornerstones of Care, which is dedicated to helping foster youth in the community.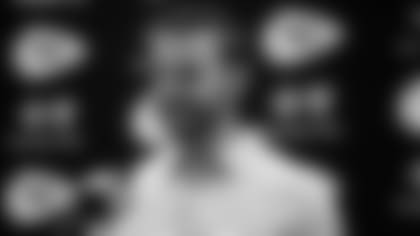 Helping out foster kids is something Smith has been particularly involved with going back to his days with the San Francisco 49ers.
This award is representing the best of the NFL's commitment to philanthropy and community impact, and each of these players is now eligible to win the national award.
The Walter Payton NFL Man of the Year Award recognizes a player for his excellence on and off the field, and is among the league's most prestigious awards.
There isn't a team in the NFL who has more *Walter Payton NFL Man of the Year Award *winners than the Chiefs, who currently have five (Willie Lanier-1972, Len Dawson-1973, Derrick Thomas-1993, Will Shields-2003, Brian Waters-2009).
Three of the nominees will be selected as finalists for the award, named for Chicago Bears Hall of Fame running back Walter Payton, who died in 1999. The finalists will be announced in January.
The winner will be announced in Houston at the NFL Honors, a two-hour primetime awards special to air nationally on February 4, the night before Super Bowl LI, from 8-10 p.m. (ET and PT) on FOX.
"We're proud to honor these outstanding men who represent the NFL's best on and off the field," said NFL commissioner Roger Goodell through a league press release. "Our players have a unique platform to make a difference far beyond the field of play. We salute these individuals who are exemplary in their commitment to making a positive impact in communities across the globe through their dedicated service and philanthropic efforts."
---