The folks from Aramark and Levy Restaurants revealed the new concession and merchandise items available at Arrowhead Stadium this football season, and as always, the fans that come out to watch the Chiefs in person this year are in for a treat.
Here's a look at some of the new food items in 2019, beginning with those available on the lower and upper concourses as described by Chef Erin Wishon.
"We really wanted to do something that was very Kansas City, and we landed on a mixed plate. Kansas City is known for barbecue and the sides, things like coleslaw and beans. The bun is made of cheesy corn, and the sandwich has turkey, pork, brisket, baked beans, celery-seed slaw, kielbasa, pork belly and jalapenos. It has a little bit of everything, and the skewer there at the top makes things fun."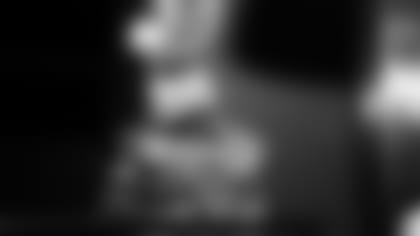 Monte Cristo Waffle Sandwich and BBQ Brisket Waffle Sandwich
"With our waffle concept, we really just wanted to offer something different and a different flavor profile. It's really about just switching out the sandwich bun for a waffle, so we have the Monte Cristo, which is kind of a battered and fried sandwich with a waffle, gruyere, prosciutto, turkey and 100 percent maple syrup that all creates a kind of sweet and salty flavor. We also, of course, have to have some barbecue, so we have the BBQ Brisket sandwich with jalapeños and bacon on a sweet potato waffle, so it has some nice balance there."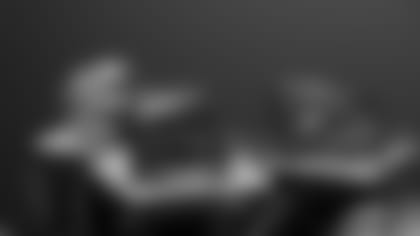 "We really wanted to provide something for our guests that are looking for meal alternatives that they could enjoy. We didn't want to take something like this – a plant-based item – and hide it, so we wanted to incorporate this into the menu at The Coop and I think it's a great option. It's delicious."
Next, here's a look at some of the food items that will be featured on the CommunityAmerica Club Level in 2019 as described by Chef Leo Dominguez.
Spicy Sausage with Cream Cheese
"This is a great item. We have a super spicy sausage and some sautéed onions on a nice hoagie roll, and then the secret ingredient is the cool cream cheese. It's a green onion cream cheese, and it's fantastic. It kind of cools things down. This is really a spectacular dish."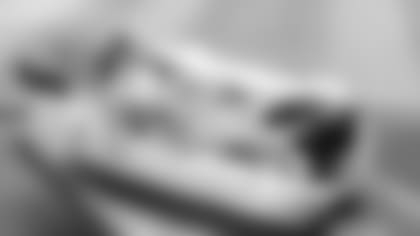 "We like to have the 'wow factor' [with our items] and this is also great for sharing. You can get a regular ice cream sandwich anywhere. We wanted to provide an Arrowhead-sized ice cream sandwich."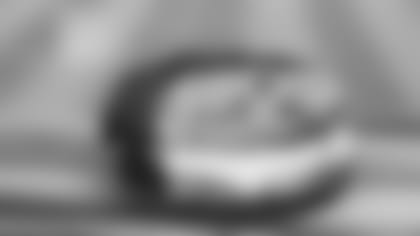 "I think this will be a big-seller. Everybody loves a good nacho. We put some nice, home-made meats on it and it's definitely big enough for sharing. It also comes in a Chiefs, football-shaped box that you can take home if you'd like."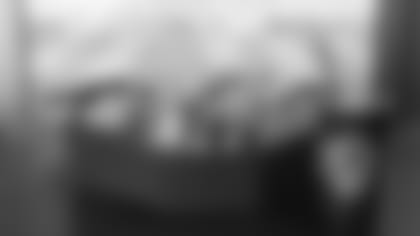 Finally, Aramark District Manager Tim Witkowski discussed what fans can expect in the Chiefs Pro Shop throughout the 2019 regular season.
"It's the 60th anniversary of the team this year, and we have a great selection of items to celebrate that," Witkowski said. "We're incorporating a lot of the history and the style from past years, and fans have responded really well to it. It's not just about the jerseys, it's about everything from polos and pullovers to bumper stickers, aprons and coffee mugs. We also have a new series of Patrick Mahomes' headbands that are going to take this city by storm. We're just so excited to be a part of this special season."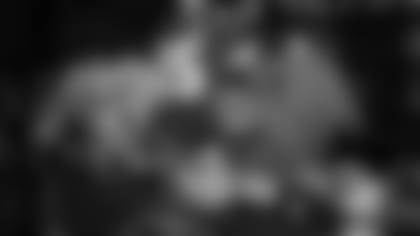 Catch those items and more at Arrowhead throughout the 2019 campaign.