There's a brand-new addition to the Arrowhead Art Collection as of Monday morning, and at 11-feet-tall and 600-pounds, it's tough to miss.
The piece - titled "Third-and-Long" – is an abstract sculpture created by local artist Jacob Burmood that depicts players moving in every direction during a game, and for fans that pass by the Tower Gate entrance on the west side of the stadium, it's now part of the Arrowhead experience.
"We loved Jacob's abstract and structural work. We've been looking for more sculptures to place outside the stadium," said Sharron Hunt, Chairwoman of the Arrowhead Art Collection and sister of Chiefs Chairman & CEO Clark Hunt. "Jacob watched different plays, running patters and players trying to intercept the ball, and he took that concept to make this sculpture."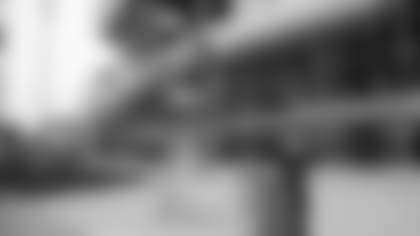 The sculpture – which took over 800 hours to construct – includes layers of fiberglass, aluminum and resin. Once built, it was then polished until it became reflective of the environment.
It was a project months in the making for Burmood, who also recently had a sculpture installed outside of the National Soccer Hall of Fame in Frisco, Texas.
"We started working on ideas on this project over a year ago," Burmood said. "Through a series of drawings and conversations, we came up with some imagery we wanted to be incorporated in the piece…I'm ecstatic to know that my work is out in front of so many people, and I'm hoping that they appreciate it. I'm very happy to have it here."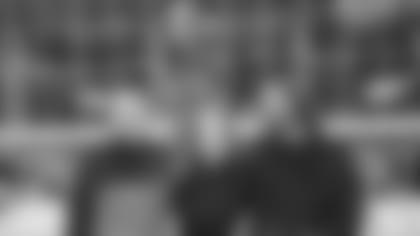 The Arrowhead Art Collection currently features 64 pieces by 40 artists displayed throughout the stadium, making a trip to Arrowhead about so much more than just football. The idea first came about following the stadium's renovations in 2010, and its grown ever since.
"We wanted to showcase regional talent from Chiefs Kingdom," Hunt said. "My brother, Clark, asked me to head a committee to put art in the stadium, and we've had so much fun doing it and getting to know the artists."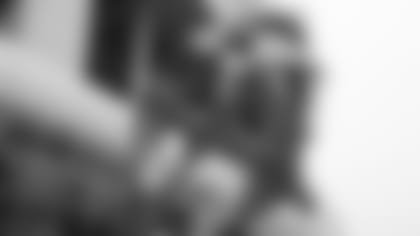 Thirty-thousand students have visited the Arrowhead Art Collection since it was created - not to mention hundreds of thousands of fans - and of Monday, it has a brand-new addition.
To learn more about the Arrowhead Art Collection, click here.