The Kansas City Chiefs routinely honor our Armed Forces in a number of ways, from announcing draft selections from local bases to recognizing our nation's heroes on the field, but what took place on Tuesday afternoon at Arrowhead Stadium was something new.
It was a baby shower for recent and expectant mothers, each of which is either a military servicewoman or the spouse of a soldier, as the Chiefs Women's Organization (CWO) celebrated those that sacrifice so much for us all.
"We're so excited to have the opportunity to recognize our servicemembers and to show them how much they mean to us," said Tavia Hunt, wife of Chiefs Chairman & CEO Clark Hunt. "This is actually the first event that the CWO has done that's specifically focused on the women of the military. It's just really exciting to celebrate them and this amazing time in their lives."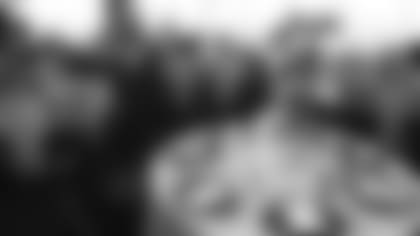 The Chiefs Women's Organization includes wives and significant others of Chiefs' players, coaches and business staff who are committed to volunteerism and who join with select local charities to make a difference in the Kansas City Community.
That mission was in full force on Tuesday, as the CWO partnered with Operation Shower, a national organization which hosts baby showers for military families, as part of the organization's first work in the NFL.
"The Chiefs Women's Organization reached out to us and wanted to find a way to honor military families – not just the people that are serving, but the families too, because they serve as well," said LeAnn Morrissey, founder and Chief Shower Officer at Operation Shower. "This is our first time in Kansas City, so it's just great to be here."
Women representing four different branches of the military were on hand for Tuesday's festivities, which included a catered lunch, trivia, games and gifts aimed at celebrating the transition to motherhood.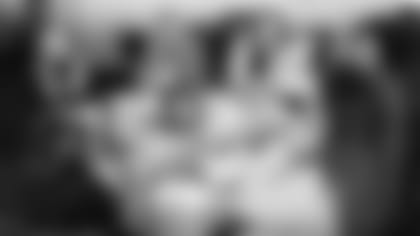 "They gave us everything from blankets to pacifiers. One of the volunteers even gave me a hand-sewn blanket," said Carrie, whose husband has served 14 years in the Kansas National Guard. "[But more than anything], it was the love that they showed. Tavia Hunt got emotional at the end and I could feel her heart coming out for us."
That personal touch is something that resonated throughout the entire afternoon.
"One woman was telling me how she just couldn't believe that all of this was happening," said Rita Hunt, wife of Lamar Hunt Jr. "[Operation Shower] has done this for 5,000 women – that is amazing and it just touches so many lives. When your husband may not be there or you're getting ready to be deployed after you've had your baby, it's so important to be supported."
The event came just two days after the Chiefs' annual "Salute to Service" game, which recognized our men and women in uniform prior to and during Kansas City's victory over the Arizona Cardinals, and that commitment to honoring our Armed Forces continued on Tuesday as the Chiefs paid tribute to those that sacrifice so much for our country – even if they're not the ones on the battlefield.
"It's been emotional. Our men and women in the military are on the frontlines while us spouses are on the sidelines, but we go through the good, the bad and the ugly right along with them," Carrie said. "To be recognized is a blessing and I'm just honored to be here."
The Chiefs Women's Organization partnered with Operation Shower's mission is to ease the stress of deployment by hosting baby showers for military families across the country. Their baby showers provide expectant families with high quality products while recognizing their sacrifices for the country.