The NFL Scouting Combine was in full swing last weekend as the best collegiate prospects in the nation gathered in Indianapolis to pursue their collective dream of playing professional football.
But there was something just as important going on last week, and it didn't have anything to do with the 40-yard dash or the bench press.
It was the 2018 Pro Athlete Business Combine in New York City, and among the 30 athletes in attendance were Kansas City Chiefs' defensive backs Eric Berry and Kenneth Acker.
"It's an amazing event. Business has always been something that I wanted to be a part of, but nothing I wanted to dive into too deeply without having the proper knowledge," Berry told Good Morning Football last week. "Just hearing the stories of players not knowing what to do when they're done…you can benefit from those types of programs where you can go in, survey the landscape, see what you want to do and hear from professionals in those fields."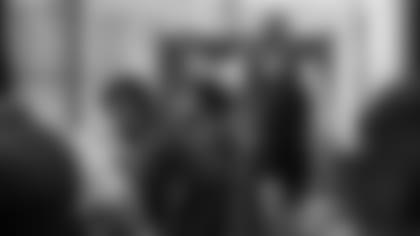 Photo by Joe Willey/Miami Dolphins
The event was led by Kaleb Thornhill, the Miami Dolphins' Director of Player Engagement.
"The initial concept started in 2007 when I was in college and I saw players failing when the game was no longer in their life," Thornhill told Forbes. "There's a saying that athletes die twice - once when they're done playing and when they actually die. I want to change that so that they feel like they're born twice."
Among the speakers at the event were real estate developer Ben Moss, entrepreneur Jesse Itzler and businessman Maverick Carter.
"We've met with so many people and we're starting to see that a lot of these CEOs – these millionaires and potential billionaires - we have a lot in common and have that same common thread," Berry said. "It's just about being able to carry it over from our profession and being able to do it in the business world."
The Chiefs' pursuits off the field stretched beyond just the Business Combine, as tailback Spencer Ware attended the NFL Player Engagement Business Academy at the University of Michigan.
Over 20 players attended the event, which like the Business Combine, emphasized the basics of real estate, entrepreneurship and other business principles.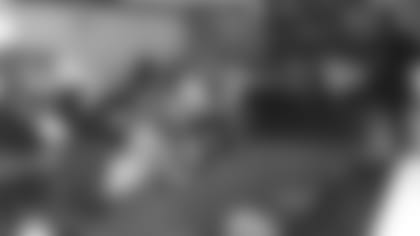 And while all three players look to have long careers ahead of them on the field, last week allotted them the opportunity to learn more about what's next.
"Just seeing that we are capable," Berry said. "We have the ability, the assets and the connections to make those type of moves…it's been enlightening and inspiring."