The Chiefs added another offensive weapon on Friday afternoon, signing former Dallas Cowboys' tight end Gavin Escobar.
Here are five quick things to know about Escobar:
Escobar was drafted by the Cowboys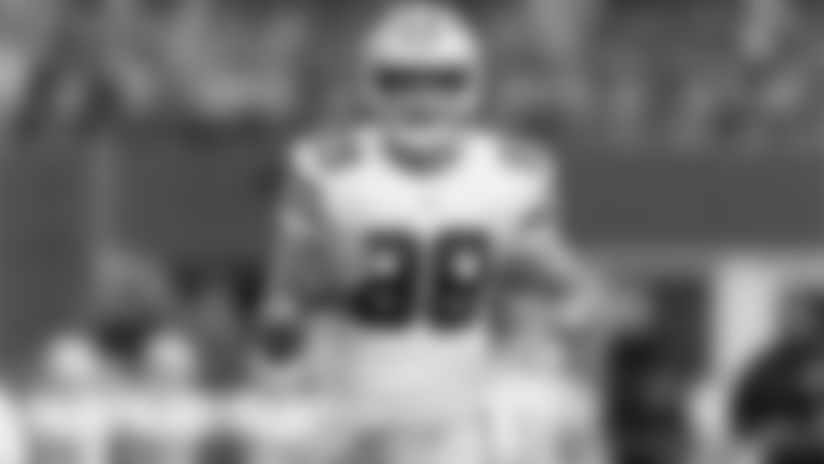 Escobar was selected in the second round (No. 47 overall) of the 2013 NFL Draft out of San Diego State, where he caught 122 passes for 1,646 yards with 17 touchdowns in three seasons before foregoing his senior year to enter the NFL.
Escobar spent the last four years with the Cowboys, playing in 62 games and catching 30 passes for 333 yards (11.1 yards per reception) with eight touchdowns.
Key contributor to Cowboys' special teams
In 2016, Escobar had the second-most special team's snaps (159) played for the Cowboys among offensive players.
"He's been a good special-teams player for us, and he's embraced that role. Whenever he's had an opportunity, he works very hard to cash in on it, whether as a receiver or a blocking role," Cowboys coach Jason Garrett said of Escobar last year, via ESPN.
In his four years with the Cowboys, Escobar played a total of 601 snaps on special teams.
Escobar overcame cancer in college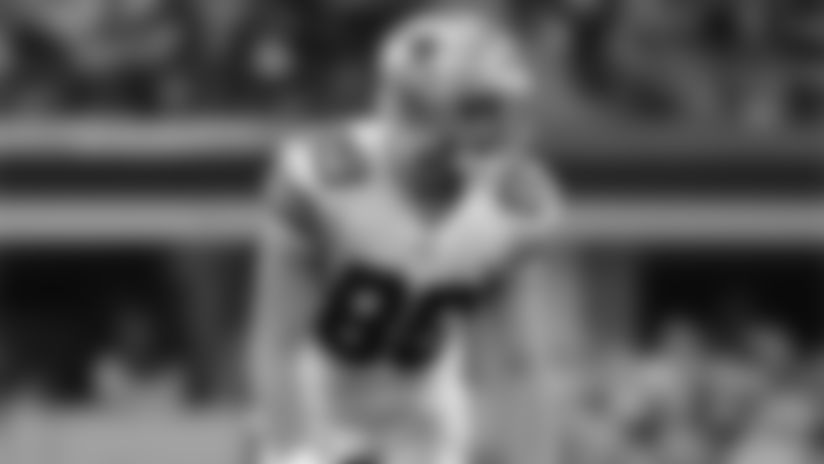 Escobar was diagnosed with testicular cancer as a freshman at San Diego State, ultimately overcoming the challenge to be the third tight end drafted by the NFL three years later.
The only two tight ends selected before him that year were the Cincinnati Bengals' Tyler Eifert (No. 21 overall), and the Philadelphia Eagles' Zach Ertz (No. 35 overall).
Escobar is repped by the same company as current NFL draft prospect, Pittsburgh running back James Conner, who also overcame cancer during his collegiate career. The two have been working out together this offseason as Conner prepares for the NFL Draft.
Escobar's Old NFL.com Draft Profile sounds promising
Granted it was four years ago, but here's what was said of Escobar as a prospect coming out of college, via NFL.com's draft profile.
"The former high school basketball player is a natural receiver and could project as a movable target to attack the defense from a variety of ways. Historically, few prospects leave San Diego State early to chase their NFL dreams, but Escobar saw former teammate Ronnie Hillman have some success when given touches… As a receiving target, Escobar is exactly what NFL teams are looking for. His fluidity and downfield comfort are effortless, as is Escobar's near refusal to body catch."
Escobar's high school has some famous alumni
Escobar graduated from Santa Margarita Catholic High School in Rancho Santa Margarita, California.
Here are a few of the other notable alumni:
Carson Palmer - current NFL quarterback for the Arizona Cardinals
Klay Thompson - current NBA player for the Golden State Warriors
Kristin Cavallari - former reality star of MTV's *Laguna Beach: The Real Orange County (she transferred), and she's *also married to NFL free agent quarterback Jay Cutler