We sat down with the Chiefs rookie draft class to get an inside look on what their lives were like before the 2016 NFL Draft.
Take a look at what they had to say:
Q: When did you know you wanted to be an NFL player?
KeiVarae Russell: "I've been wanting to play in the NFL for years. My grandmother actually recorded games for me when I was 3 years old I believe. Because after football season, as a kid, I cried. Wondering why football season was over."
Chris Jones: "My first high school game. I had like 9 tackles, 3 sacks, 4 tackles for a loss and I thought I was the man."
Eric Murray: "I always had this dream I would skip college football and go right to the NFL, like the NBA. But it doesn't happen that way. So it's been a real long dream that I've had."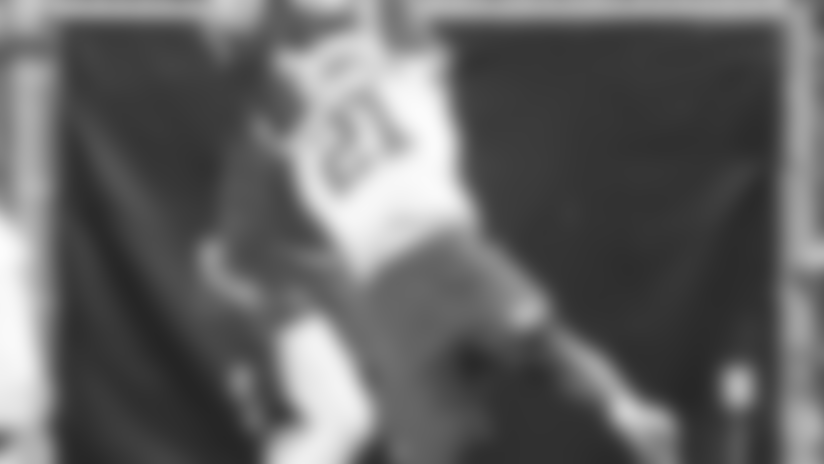 Q: What other sports did you play before football?
Parker Ehinger: "I play a lot of golf. I played golf pretty seriously growing up."
Eric Murray: "I started off playing soccer. That really wasn't my calling. But I would say when I got to high school, that's when I started to focus solely on football."
Chris Jones: "Basketball. We had a basketball court behind my grandmother's house. We use to stay down there for the summer and go play basketball every day."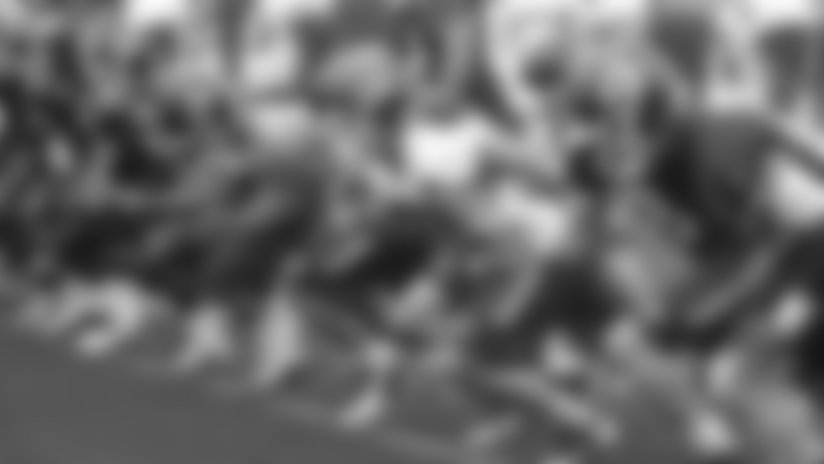 Q: What made you choose football?
KeiVarae Russell: "Just the competitiveness they try to bring to the game. I was competitive with everything. Whether it's basketball, whether it's in the classroom. I wanted to be the best at it."
Eric Murray: "The passion. I remember seeing Randy Moss when he mooned the Packers. I thought that was pretty cool."
Kevin Hogan: "It takes a certain person to play the game. In order to be successful, you have to have 11 moving parts working together. It the ultimate team sport."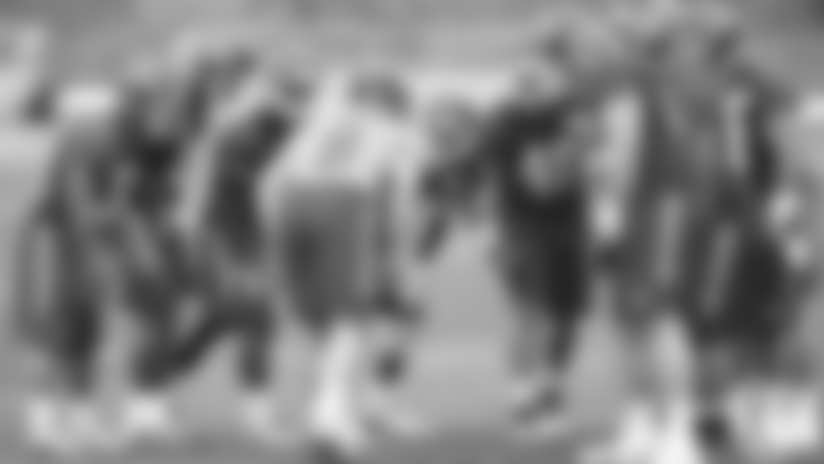 Q: Which NFL players did you look up to growing up? Kevin Hogan: "Growing up, being a DC kid, I was a Sean Taylor fan. I really loved the way he played the game. I kind of really liked watching the defensive guys."
KeiVarae Russell: "I've always been an offensive minded guy until college. I was a running back and a big Reggie Bush fan. I wore No. 5 in high school. If I was in the backfield, I'd try to make the moves that Reggie Bush did."
Chris Jones: "As a kid, I always use to watch Trent Cole. I use to love Trent Cole and Michael Vick. At first I thought I was a quarterback before I played any type of defense."
Parker Ehinger: "Joe Staley went to my same high school. He was coached by my same head coach. So that was one guy I heard of a lot growing up."
Dadi Nicolas: "We have great rushers. Right now, all I'm worried about are the ones that we have here – Justin Houston and Tamba Hali. I'm just trying to get right and learn from these guys and just grow as a player."
The Kansas City Chiefs rookie class of 2016 start the weekend with dinner at the practice facility. Chiefs Chairman and CEO Clark Hunt welcomes them with the help of coaches, Chiefs Alumni and Ambassadors.