They serenade the Arrowhead faithful each and every Sunday with a rhythmic explosion of sound that captures the passion of Chiefs Kingdom.
To audition, potential members will first need to fill out the application that can be found by clicking here. Those that are interested will be asked to list their experience, their reasons for wanting to join the team and their connection to the Chiefs.
Qualified candidates will then have a shot to show off their skills as part of a live audition.
"They're going to come in and perform for us. First, they'll have a one-on-one audition with one of the directors, where they can tell us a little bit more about themselves and show their playing skills," said Matt Arnet, the Rumble's Director. "They'll also spend a little bit of time with the full drumline together to see how they interact with others and what their energy is like."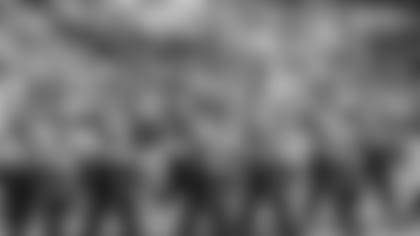 The squad will include 30 performers this season, providing an ample opportunity for Chiefs Kingdom's most musically-inclined fans to get involved.
Initially modeled after collegiate drumlines, the Chiefs Rumble began as a way of igniting excitement amongst fans tailgating in the parking lot prior to games. As the seasons went on, the group grew from their humble beginnings in both size and their role on Sundays and beyond.
"On the surface, we're there to perform live music and bring energy to the people that we come in contact with, but probably the biggest area of growth for the Rumble over the last five years has been our impact in the community," Arnet said. "We interact with thousands of fans on game day, but we're also creating memorable experiences all over town, from elementary schools to corporate functions. We're bringing the Chiefs' brand out into the community."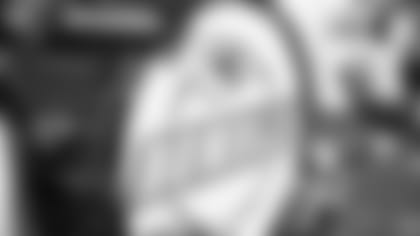 And – just like the fanbase that they represent – the group that makes up Rumble comes from a wide array of varied backgrounds.
"I always want to make sure that the group that we're putting together not only performs well, but really reflects our diverse fanbase. I want the Rumble to connect with fans of all ages and backgrounds," Arnet said. "Our youngest performer last year was around 20 and the oldest was in their upper 30s, so there's a wide-range of people. There are current college students, folks that are in grad school, people that are taking part in several different musical opportunities and professionals that are working in a business field. It's a real mix of people at different points in their lives."
That collection of individuals comes together as one both on game day and out in the community to create one of the more unique experiences in the National Football League.