The date was Nov. 6, 1966.
Kansas City was playing host to the rival Chargers at old Municipal Stadium, and for the very first time, National Football League Commissioner Pete Rozelle was in attendance for an American Football League Game.
He marveled at the game-day experience established by Chiefs Founder Lamar Hunt, as told in "Lamar Hunt: A Life in Sports," and was particularly captivated by the gold end zones at either end of the beautifully manicured field.
"Your groundskeeper is amazing," Rozelle told Hunt, the book recalls.
That groundskeeper's name was George Toma, and 53 years later, he was back in Kansas City this week to oversee the painting of the end zones for the first time in a quarter century.
It's all part of the Chiefs' 60th anniversary celebration, and as fans file into Arrowhead Stadium this Sunday for the home-opener, they'll quickly notice a throwback field design – including gold end zones - inspired by Municipal Stadium.
It's a nod to the very beginnings of Chiefs' football, so it was only fitting that the grounds crew asked Toma – now 90 years old – to come back and do what he does best, albeit things have changed a bit since this design was last implemented.
"All I had back then was a small truck of equipment and a two-gallon garden sprayer, and now we have two 60-foot long trailers full of equipment," Toma said. "I'm so happy to see that some of that nostalgia from 1963 will be here on the field this Sunday."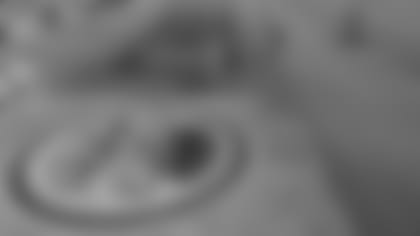 Toma – a self-described "nitty, gritty dirt man" – has been in the groundskeeping business since he was 12 years old. He was the head groundskeeper for the minor league Wilkes-Barre Barons by the age of 16, and before too long, Toma was hired by the Kansas City Athletics to maintain the field at Municipal Stadium.
It was a decision that ultimately changed Toma's life as the Chiefs moved into the stadium a few years later, but not before a chance encounter with Lamar Hunt.
"I worked by myself and we had a hole in the roof, so I was up there with a piece of plywood to cover up that hole one day, and I saw a man walking on the field. I slid down like a fireman and told him he couldn't be in there. I didn't know who he was, so I told him he had to leave," Toma recalled. "About two hours later, a Cadillac pulled up and it was [Kansas City] Mayor H. Roe Bartle. He had two men with him and said that he wanted me to show them around the stadium. The two men were [Chiefs Executive] Jack Steadman and Lamar Hunt."
Hunt relocated his franchise to Kansas City soon after that - pairing Hunt's innovative mind with Toma's unique ability to bring a field to life – and upon Rozelle's visit to Municipal Stadium in 1966, Toma's vibrant designs were about to be in the national spotlight.
"They asked Rozelle what the difference was between the AFL and the NFL after that game, and he said he didn't see much of a difference at all, but he had never seen such a beautiful playing field," Toma recalled with a smile. "That hit the wires and it was everywhere."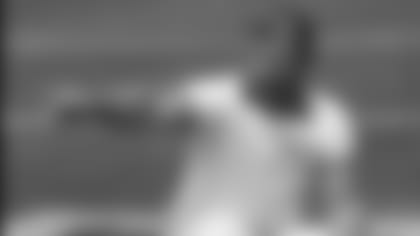 Toma was soon tending to the Cotton Bowl grass ahead of an NFL game – which aired on color television, no less – before preparing the field for Super Bowl I in 1967 in just five days.
"We only had five men in addition to myself, and Rozelle told me to find a way to get it done," Toma said. "I came up with a center logo for the 50-yard line which was a football with a crown on it along with the AFL and NFL logos. I put that on there, and then we painted the field exactly like it was at Municipal Stadium."
The design was an absolute hit, and in the 52 years since, Toma hasn't missed a Super Bowl. In fact, he was one of just a handful of individuals – which included Hunt's wife, Norma – to be honored on the field prior to Super Bowl 50 a few years back.
And despite the acclaim through a half-century of working Super Bowls and the Olympics, Toma never forgot the man – and the city - who helped make it all possible.
"I remember every morning before a game, I'd walk the field with Lamar at eight o'clock to make sure everything was in order," Toma said. "We became very close, and a lot of the things I've done over the years are in honor of Lamar. For example, a dozen years back, we started to paint the bench areas with the team colors in the Super Bowl, and that's in honor of him. I just loved the man and I love the Chiefs."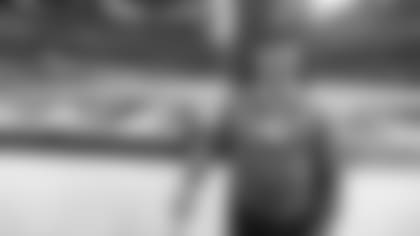 It was an easy decision, then, when the Chiefs asked Toma to participate in this week's project. It was ultimately up to the Chiefs' grounds crew, led by Head Groundskeeper Travis Hogan, to bring those plans to life, and if you ask Toma, they nailed it.
"They're artists. Just wait until you see these end zones," Toma said. "We have eight people here doing this – we have 32 at the Super Bowl – and these guys are doing an incredible job."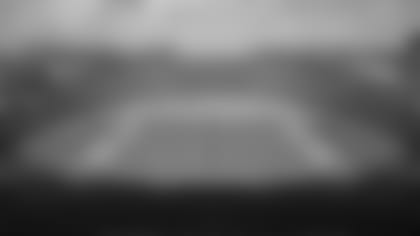 Their work will be on full display when the Chiefs take the field at Arrowhead for the very first time this season on Sunday, and 53 years after that faithful day at Municipal, Toma's original designs are back and looking better than ever.
"I've spent 78 years in this game, and today I'm standing on the most beautiful grass that I've ever seen," Toma said. "I'm so proud of Travis Hogan and his crew, and Kansas City should be, too."