Fashion and football collided in downtown Kansas City on Thursday afternoon as Tavia Hunt, wife of Chiefs Chairman and CEO Clark Hunt, hosted the seventh-annual "Chiefs Style Lounge."
Hundreds of individuals were on hand for two fashion shows, each of which featured members of the Chiefs Women's Organization, the Chiefs Ambassadors, the Chiefs Cheerleaders, Tammy Reid, wife of Head Coach Andy Reid, Reid's grandkids and Hunt's daughters, Gracie and Ava, sporting the newest team apparel.
"I'm so excited about tonight's event. This is the seventh year, and it's been bigger, more fun and more fabulous every year," Hunt said. "It's so exciting to have a ladies' night out to celebrate our fans, fashion, football and to have it all come together. There has been a great lead up to tonight and we're so happy to see such an amazing turnout here to celebrate the Chiefs."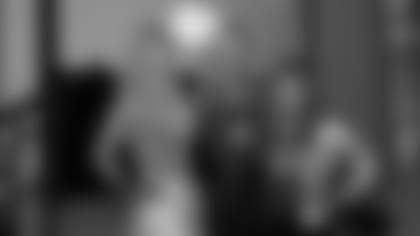 The event stood as a tangible representation of how NFL apparel options for women have grown over the years.
"When I first got involved with the [NFL apparel] campaign about 10 years ago - and nobody really remembers this today - but we really did not have options. We were cutting down our husbands' jerseys and just wearing guys t-shirts – tying them up and making them look cute – and it's changed so much," Hunt said. "It's been exciting to see the response to the demand as the appetite for it has grown. I'm so proud of what we have to offer fans and I think you see it reflected on game day.'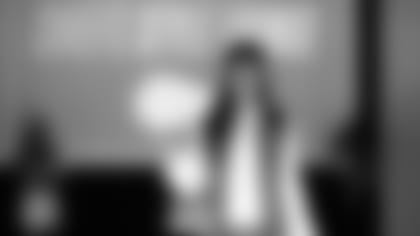 Those options were front and center on Thursday night in what culminated in yet another successful showing for the Style Lounge, which now serves as a model for other teams to emulate from around the league.
"We've had so many other owners reach out about how they can produce a Style Lounge in their city for their fans and promote fashion," Hunt said. "It's been really fun to see it grow, and I'm proud that it started right here."
Tavia Hunt and the Kansas City Chiefs hosted the seventh annual Chiefs Style Lounge on Thursday, Nov. 8, at The Gallery, an event space near the Power & Light District in downtown Kansas City.