The NFL Draft is perhaps the pinnacle of the offseason, delivering excitement to all 32 franchises with every selection. Each player – from the top overall pick to an undrafted signee – carries the potential to make a difference at the next level.
It's easy, then, to forget that these young men are barely over 20 years old.
The transition from the college ranks to being a professional is real – just as it is with any job – and it's something that the Kansas City Chiefs actively seek to manage with their Rookie Experience Program.
The program, which began back in May, centers around a simple idea: to provide the Chiefs' rookies with lessons on everything from understanding NFL policies to financial responsibility.
"It was a great experience," said rookie defensive tackle Derrick Nnadi. "A lot of it was just teaching us how to be smart both on and off the field. There are a lot of things to pay attention to financially and mentally – just trying to better yourself."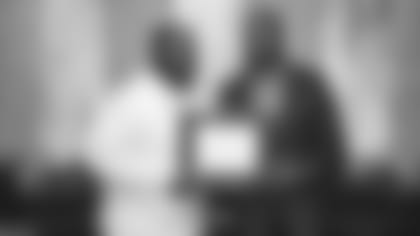 The curriculum is annually designed by the Chiefs' Player Engagement Department, which strives to equip the players with the tools necessary to succeed both on the football field and in life. It was with that mission in mind that the department made a major addition to the program this year, implementing a graduation ceremony to commemorate a job well done.
"My guys, [Player Engagement Coordinator] Ramzee Robinson and [Football Support Liaison] Kunal Tanna, came up with the idea of a graduation ceremony," said BJ Stabler, the Chiefs' Director of Player Engagement. "The players have gone through several courses meant to help them with their professional development, and at the end, we wanted to make sure they had a form of certification so that they could take something home with them."
The second-annual graduation ceremony took place a few weeks ago, concluding seven months of coursework that included discussions with experts within and outside the organization, veteran players and the Chiefs Ambassadors.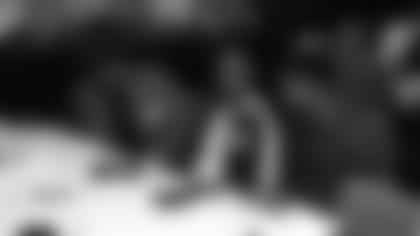 "I took a lot away from it. Just being a rookie, it's easy to think you know it all," said rookie linebacker Dorian O'Daniel. "To come in and learn from previous guys that have gone through this before was huge – just lessons that we can take moving forward in our everyday lives."
"They basically just told us about different experiences that they went through," added rookie edge rusher Breeland Speaks. "They shed some light on different things that we might have questions about and stuff that they had questions about when they were rookies."
It was all part of an effort to cultivate a helpful and encouraging environment in the midst of an enormous shift in each of the players' daily lives.
"They really treat you like it's a job and like you're an adult in the NFL," O'Daniel said. "In college, you have an itinerary for the year that tells you where you need to be and all that. Here, you have to be on time and ready to go, but you have more time to yourself, so learning about that transition of how to be an adult is definitely a good thing."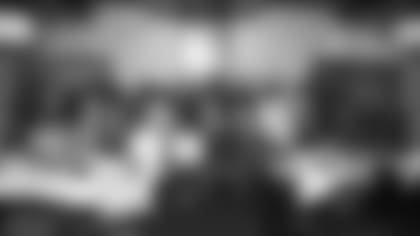 And while O'Daniel, Speaks, Nnadi and several of their rookie counterparts helped Kansas City secure the top record in the AFC and a third-straight division title in their first season as professionals, the program is about so much more than just the here and now.
"This is just the beginning for them," Stabler said. "They have years, even after leaving us, to keep doing things a certain way. The main objective is for them to be upstanding citizens, great employees, great fathers, great brothers – whatever role that they hold in this world and this community - that's the most important thing."
The Chiefs' rookies will be back on the field this Saturday as Kansas City hosts the Divisional Round of the postseason at Arrowhead Stadium.