Anyone who has soaked in a game at Arrowhead Stadium has seen them.
They're the handful of individuals, clad in red coats with a flag in hand, that help introduce the Kansas City Chiefs out onto the field each and every Sunday prior to kickoff.
They come from all different walks of life, bound by a passion for the Chiefs and a desire to serve their community, and the Kansas City Red Coaters are looking for new members.
"It's a great way to show my passion and my love for the Chiefs," said Dan LaDue, Red Coater's President. "We get to go on the field during the games, we help with community events and just interacting with the other Red Coaters and Chiefs' personnel is a lot of fun."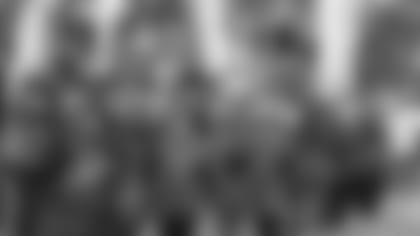 The Red Coaters' tradition is as old as the team itself, dating back to the franchise's first days in Kansas City. They drove ticket sales through much of their history, but their primary focus today centers on serving those in need throughout Chiefs Kingdom.
Season Ticket Members interested in joining the group simply need to fill out the application found here. There's an interview process in the spring, and those invited into the group will then undergo a season-long apprenticeship.
It's a decision that LaDue made 16 years ago despite living two hours away in Joplin.
"It takes a commitment - I know that I have to block out two hours here and two hours back. It's a commitment that you have to make, and even for those that live around Kansas City, it's a time commitment and you have to have a passion for it," LaDue said. "But I've been a fan as long as I can remember, and I want to be a part of the Chiefs. That's what drives it for me."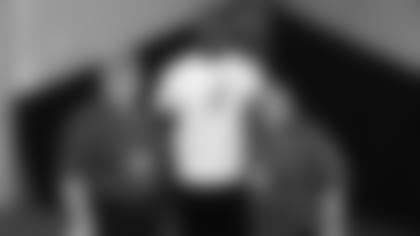 LaDue has been commuting from Joplin for games and events ever since, and with applications now open for new members, his advice to those thinking it over is simple enough.
"Do it," LaDue said. "It's a lot of fun and it's a lot of work, but it's well worth it. You'll meet good friends, have some great comradery and you can help at events around town. It's just a lot of fun."