Anyone that's soaked in a game at Arrowhead Stadium has seen them.
They're the handful of individuals, clad in red coats with a flag in hand, that help introduce the Kansas City Chiefs out onto the field each and every Sunday prior to kickoff.
They come from all different walks of life, bound by a passion for the Chiefs and a desire to serve their community, and the Kansas City Red Coaters are looking for new members.
"We're kind of the face of the Chiefs," said Red Coater Sandy Bentch. "We go out and do all kinds of volunteer events out in the community. We're at Harvesters once a month, we work the Heart & Stroke Ball, medical missions, Play60 events, 5Ks, the FOX 4 Love Fund and other fun events. If there's an event at Arrowhead - we're there."
The Red Coaters are as old as the team itself, dating back to the franchise's first days in Kansas City.
They drove ticket sales through much of their history, but their primary focus today centers on serving those in need throughout Chiefs Kingdom.
And with the 2018 season on the horizon, the Red Coaters are looking for some new faces.
Season ticket holders interested in joining the initiative simply need to fill out the application found here. There's an interview process in March, and those invited into the group will then undergo a season-long apprenticeship.
"We have seven meetings throughout the year, of which you need to attend at least six," Bentch explained. "You also need to work five community events, four stadium events, Training Camp and on Red Friday. If you fulfill all of those, then at the last regular game, you'll get your coat."
It's a decision that Bentch recalled pondering nearly a decade ago.
"I saw the Red Coaters down on the field and wanted to know who they were and what they did," Bentch said. "It looked so cool to me. I didn't know anybody that was in it…I just had to find out for myself."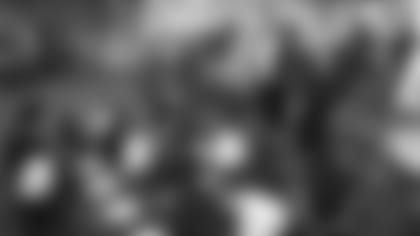 She's missed just one game in the nine years since, all the while making a difference in the community – with one particular instance standing out amongst the rest.
"When the tornado hit Joplin in 2011, the Hunt family made sure that every child in five different area elementary schools got a Christmas gift," Bentch said. "The Red Coaters are the ones that ordered, hand-wrapped and delivered all those gifts with the support of the Hunt family."
Bentch is hoping to have a similar impact this season with some new members by her side.
"We have people come up to us when we're walking around the stadium, and I hope some of those people fill out that application," Bentch said.
"We're one big happy family and we would love to have you."