The detail is simply exquisite, from the structure's iconic shape and "142.2" written across the scoreboard to the icicles and wreaths adorning every corner of this masterful piece of art.
It's a faux gingerbread house in the image of Arrowhead Stadium, constructed by New York-based artist Mitchell Biernacki at the request of Kansas City Chiefs President Mark Donovan and his wife, Kathy, as a gift for the Hunt family.
It all began as a simple idea culminating in an absolutely awesome finished product.
"Mark and Kathy saw one of my gingerbread houses at a friend's Christmas party. They reached out and ordered one for themselves, but they were also curious about getting the stadium built for the Hunt family." Biernacki said. "It genuinely didn't really set in what that meant at first, but as I started researching it and learning more about the stadium, the team, the fans and all the history, I realized that I had to do something unbelievable."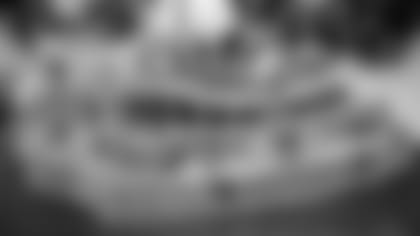 Biernacki went on to do just that - constructing a masterpiece from recycled cardboard, caulk, plaster and latex paint over the course of two weeks – but it was no simple task.
"It was a challenge. I've done some large-scale stuff - a few skyscrapers - but I learned a lot, especially in terms of creating curves and stuff like that," Biernacki explained. "Learning about the structure of the stadium itself and re-creating such an awesome piece of architecture was probably the most fun I had."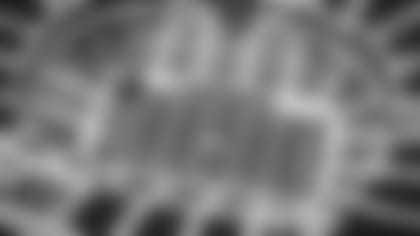 Building a stadium was a first for Biernacki, whose business has grown from making window displays to now designing elaborate marvels for customers all over the country.  The finished work was presented to the Hunt family during the Chiefs' matchup with the Oakland Raiders a few weeks back, and since becoming public, the reaction has been nothing short of remarkable.
"There's just such a spirit and an energy behind Arrowhead and the fans," Biernacki said. "Their responses on Facebook and on social media have honestly been overwhelming...Just the idea that so many people are seeing my artwork is unbelievable."
To learn more about Biernacki's company, "Daydream Hunter Creations," click here, or give them a follow on Instagram or Twitter @Daydreamhuntr.