As if you needed another reason to cheer for Travis Kelce this year, for every catch he makes, the Kansas City community will get a little better.
Through his foundation—Eighty-Seven and Running—Kelce's "Catching for a Cause" campaign this year is raising money for Operation Breakthrough, a local after school program that "provides a safe, loving and educational environment for children in poverty and empowers their families through advocacy, emergency aid and education."
Fans can pledge any amount they want for every catch Kelce has this season, and Kelce is matching every donation dollar for dollar (up to $50k).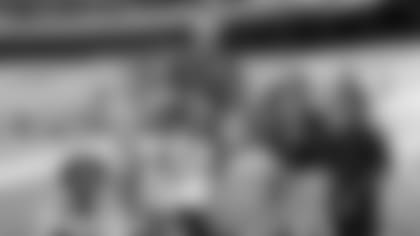 (Kelce with kids from Operation Breakthrough prior to final preseason game)
Per the Eighty-Seven and Running website, the goal is to "empower disadvantaged youth to achieve success by providing resources and support to their communities and cultivating their talent in the areas of education, business, athletics, stem, and the arts."
It's a perfect partnership with Operation Breakthrough, which has had a long relationship with the Chiefs. They are one of the largest single-site early education and social service facilities in the state of Missouri—serving around 400 children daily from the urban core.
"I can help by performing on the field, but I want them to know I walk the walk off of it, too," Kelce said in a release. "People tell me all the time how they're cheering for me on their fantasy team. If you can do it for fantasy, you can step up in real life, too. Cheer for something worth cheering for, support something worth supporting."
Also, those who pledge $5 or more per catch will be entered into a raffle for two (2) Chiefs' game tickets and VIP passes (game TBD).
Last year Kelce's "Catching for a Cause" campaign and 85 receptions supported the Boys & Girls Club of Kansas City by raising money for their sports programs.
A couple of weeks ago for the Chiefs' final preseason game of the year, Kelce invited some kids from Operation Breakthrough out to the game. The kids had pregame sideline passes and the chance to meet a few players for an experience they'll never forget.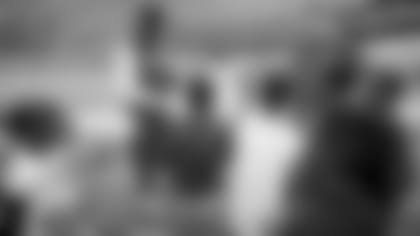 "I was very fortunate to grab a suite from the Kansas City Chiefs, and I was able to bring the kids out," Kelce explained. "The kids are unbelievable. They bring so much energy. Later in the season, we'll definitely bring the kids back out for a regular-season game."
Coming off the first All-Pro season of his career last year in which he had 85 receptions for 1,125 yards, Kelce is taking his success on the field and using it to better the Kansas City community. It's exactly what you'd want to see out of your super star players.
Last Thursday against the Patriots, Kelce had five catches for 40 yards in the Chiefs' dominant 42-27 win over the defending Super Bowl champion New England Patriots.