It was eight years ago that Staff Sgt. Shaun Mittler of the U.S. Army gave his life in defense of our country.
He was just 32 years old at the time of his passing, serving as a soldier for more than a decade of his brief life and embarking on three deployments halfway around the world.
It was the kind of sacrifice that allows the rest of us to go about our daily lives – the ultimate act of selflessness in defense of those who cannot defend themselves – but one that also still weighs heavily on those that loved Mittler most.
The Kansas City Chiefs sought to honor that sacrifice last week.
It began with a holiday party at a local arcade, where Chiefs' fullback Anthony Sherman, offensive guard Andrew Wylie and wide receiver Gehrig Dieter invited Mittler's loved ones to a night of food, games and fun.
That was where Sherman met Mittler's mother, Joyce Turner, and learned of her family's story.
It was just four days later – unbeknownst to Turner – that the two would meet again.
The Chiefs called Turner following the party and offered a complimentary tour of Arrowhead Stadium, complete with a trip to the press box, the Hall of Honor, the field and, of course, the locker room.
Turner cried upon receiving the call, thrilled about the tour and unaware of the visit's true intentions.
The tour took place on Friday afternoon and weaved through one of the league's most iconic structures until the elevator took Turner and her granddaughter to the bottom floor.
It was time to check out the locker room.
"Our guide told us that we had to get down there before the equipment manager started setting things up, which seemed like a good idea to me," Turner recalled. "Then we walked in and I was just like, 'What is going on?'"
There was Sherman – clad in his No. 42 jersey – ready to greet them.
"Are you enjoying the tour?" Sherman asked as Turner choked back tears.
The two hugged before Sherman handed her an autographed football, but there was more.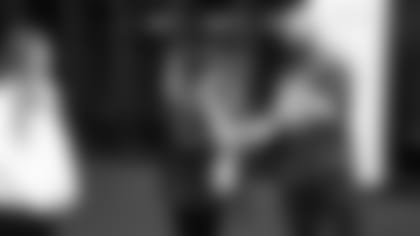 "I have one more thing for you," Sherman said as he made his way to a locker. "Come on over here."
Turner, who was initially looking forward to seeing the Chiefs' original lockers that date back to the stadium's construction, followed close behind.
Sherman grabbed some cardboard from inside the locker, looked at Turner and began to speak.
"On behalf of myself and the Chiefs, we want to give you an all-inclusive trip to the Super Bowl this year," Sherman said. "Two tickets, airfare and a hotel."
Disbelief ruled the moment.
"I was shocked," Turner said. "This was the biggest good surprise of my life. I've, of course, had a bad one. I just couldn't believe it."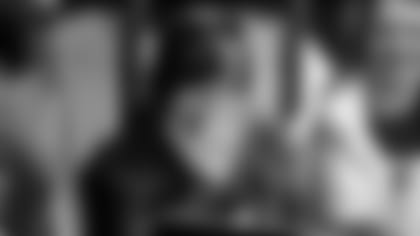 The emotion in the room was tangible, to say the least.
"There's no gift that can bring her son back, but that trip that she's going to take might be a bright spot that she can look forward to over the next several weeks," Sherman said. "To be a part of giving that joy to someone to the point that they cry – and I almost teared up – it's just one of those things where there's nothing like it, especially this time of year."
It was a surprise that fittingly captured the spirit of Mittler, who Turner described as a passionate Chiefs' fan for the entirety of his life.
"We came to a game here once and he had a broken jaw, so he couldn't grill, but he could smell everybody else grilling and it was sleeting on us, too. All of that was going on and we still had a blast," Turner recalled. "He's watching this right now and thinking, 'Are you kidding me?'"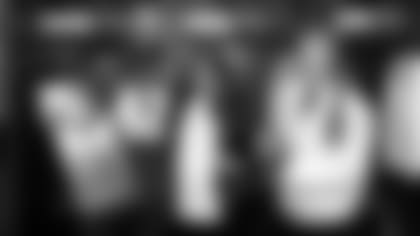 Turner told Sherman about her son's love for the team and what the surprise would have meant to him before sharing another hug.
The moment was real, and it left an impact on Kansas City's veteran fullback.
"They go and sacrifice their lives for us to do what we love – that's why this is so special in my heart. There are people out there who are real heroes," Sherman said. "To be able to see how happy this made her and for her to say that her son would be crying tears of joy right now…there's nothing like it."
Turner and her granddaughter departed the locker room soon after to continue their tour, which included a trip down the 50-yard line tunnel. Breathing quickly and still fighting back tears, this Gold Star mother reflected on her week and what had ultimately just transpired.
"It just means the world to know that somebody cares. I know a lot of people care, but the war has gone on so long that I worry that he'll be forgotten," Turner said. "Not today."
The Kansas City Chiefs are proud to host Gold Star mother Joyce Turner and her family for a surprise and delight VIP Tour of Arrowhead Stadium. While visiting Arrowhead, Anthony Sherman surprised Joyce and her family with 2 Super Bowl Tickets.