They come from every walk of life, united by a common bond that spans generations.
They're families, tailgate buddies, newlyweds, roommates, and everything in between, all brought together through their collective passion for the Kansas City Chiefs. It's simply part of who we are, and at its core, that passion is why the NFL exists.
That relationship is particularly strong in Chiefs Kingdom, and in the months leading up to the 2021 season, the Chiefs are looking to recognize one individual as their nominee for the league-wide "NFL Fan of the Year" contest.
This will mark the second year of the contest after a wildly popular inaugural season in 2020 that awarded 32 fans – one from every team – with various opportunities of a lifetime. That will once again be the case this time around, too, as each team's nominee will enjoy a variety of prizes, including exclusive interactions with former players and a chance to attend Super Bowl LVI. It all builds up to the ultimate winner being crowned the league's "Fan of the Year" during the NFL Honors ceremony in February.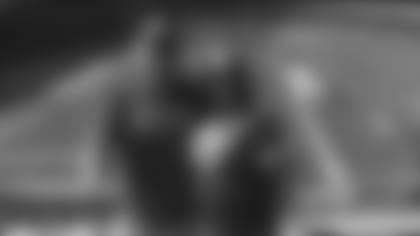 It's a big deal, and we need your help to identify who will represent the Kingdom in this year's contest. We're seeking a Season Ticket Member who lives and breathes football, but who also exemplifies the Chiefs' four organizational pillars: Win With Character, Unite Our Community, Inspire Our Fans and Honor Tradition.
The Chiefs' nominee will epitomize those values in their everyday life while existing as a positive and rallying force who inspires those around them, truly demonstrating what it means to be a champion on and off the field.
The possibilities range from fans whose dedication has spanned decades to individuals who overcame adversity and now use their platform to help others in need. If they've made a positive impact in their community, we want to know about them.
It's simply a chance to show the rest of the league just how special Chiefs Kingdom really is. To enter or to nominate an individual who you believe deserves to be the Chiefs' representative for the NFL "Fan of the Year" contest, visit NFL.com/FanoftheYear between now and Sept. 20.