Football season is right around the corner, and for the more than 1,200 Season Ticket Members that made their way to Arrowhead Stadium on Sunday afternoon, that's certainly a cause worth celebrating.
They came in droves for the second-annual "Pick-Up Party," which invited Season Ticket Members to receive their exclusive STM box – which includes their custom entry card, a STM-branded flag and more special items – in person rather than in the mail, allowing for a truly memorable experience.
"Things like this are just so much fun," said Wesley Williams, a first-year STM. "You get to know other people who are part of Chiefs Kingdom, which is awesome. These events are a blast and they have me ready to go for training camp. The Kingdom is like a family, and that's why I signed up."
Head Coach Andy Reid stopped by for a Q&A with Voice of the Chiefs Mitch Holthus at the event, where he discussed the upcoming campaign, encouraged fans to check out training camp next week and reminded the audience of their impact on game day.
"You all are the best in the National Football League," Reid told the crowd. "The sea of red, all day, every game."
And for a lucky few, Reid had the opportunity to remind them of that personally. A group of fans were selected for a private meet-and-greet with Reid, who took the time to meet each of them and take some photos. To intensify matters even more, this particular handful of fans received Season Ticket Member boxes signed by none other than quarterback Patrick Mahomes.
It was simply a once-in-a-lifetime experience that these fans won't soon forget.
"Man, it was a dream come true," said Michael Dean, one of the STMs selected for the experience. "You can feel the passion. You're looking at that man and you can see the passion in his eyes. It was just so exciting."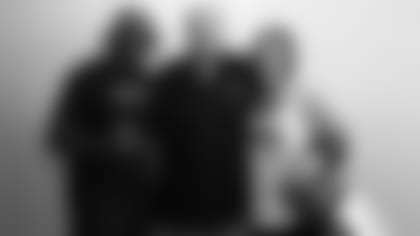 That sentiment was prevalent throughout the afternoon on Sunday for seemingly everyone who made their way to Arrowhead as the Chiefs once again demonstrated that being a Season Ticket Member is about so much more than just a seat on game day.
"I think things like this are really cool because it makes it personal," said Tyler Coder, another Season Ticket Member. "This is my first year being a Season Ticket Member, so I'm just excited to be here and be with fellow fans. I was raised a Chiefs' fan, so doing this just sends chills down my spine."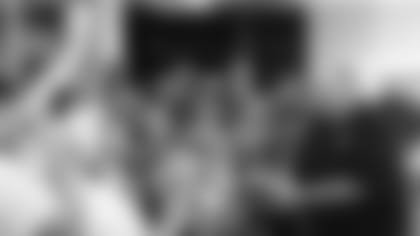 And there are even more events on the horizon, as Season Ticket Members are invited to special STM days up at training camp in St. Joseph on July 28 and Aug. 4.
These exclusive opportunities are all just an example of the Chiefs' dedication to those that fill Arrowhead Stadium each and every weekend. This has the makings of an unforgettable year, and as fans left Sunday's event with their Season Ticket Member boxes in hand, that excitement suddenly became tangible.
"I've never seen excitement around the Chiefs like this, it's just fantastic," Coder said. "There's no better time to do this than right now."
To become a Season Ticket Member or to take advantage of all the benefits of being a Chiefs STM, click here, or call or text 888-99-CHIEFS (24433).