In a season full of record-breaking performances, this one stands out amongst the rest.
The Kansas City Chiefs have been playing football for nearly sixty years, and prior to Sunday afternoon's victory over the Arizona Cardinals, the franchise record for touchdown passes in a single season had belonged to Pro Football Hall of Famer Len Dawson for virtually the entirety of that history.
Dawson tossed 30 touchdowns in 1964 – just two seasons after the team relocated to Kansas City from Dallas – and as the decades passed by, nobody touched it.
That all changed on Sunday as Patrick Mahomes whizzed a 14-yard pass to wide receiver Tyreek Hill late in the second quarter for his league-leading 31st touchdown of the year.
The record was his, and he did it in just 10 games.
"That's something I'd do on Madden – that's crazy," said Hill, who has hauled in nine of Mahomes' 31 scoring strikes this season. "For him to come in and do that, it's amazing. A lot of people doubted him, saying he wasn't going to do this or do that, but he's [showing that he can], and I'm proud of him. He just needs to continue to move forward, stay humble and stay hungry."
Mahomes' 31 touchdowns are tied with Aaron Rodgers (2011) for the fourth-most through 10 games in NFL history, trailing only Tom Brady (38 in 2007) and Peyton Manning (35 in 2004 and 34 in 2013).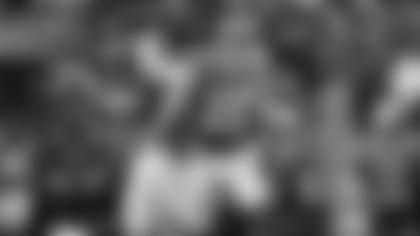 The kid has simply been remarkable, and based on Head Coach Andy Reid's comments following the game, that success isn't by accident.
"He's playing his heart out, and I love the backside of that – the preparation and how he goes about his business there…He comes out every day [at practice] and he's bringing energy. He makes sure that he has his things in order – he has a lot on his plate as far as responsibilities go to run the offense – and he takes care of that," Reid explained. "He's in a position where he can make everybody around him better, and he's doing that. I'm proud of him for how he's going about his business."
The results of that preparation have been nothing short of a thrill to watch, and with six games left to go in the regular season, Mahomes has already made his initial campaign in Kansas City one to remember.