The Kansas City Chiefs had some good news on the injury front as it was announced that outside linebacker Dee Ford would return to practice on Friday.
Ford suffered a groin injury late in the game last Sunday against the San Francisco 49ers and missed practice on Thursday. He was a beneficiary of the fact that the Chiefs had an extra day of rest as they travel to take on the Denver Broncos on Monday Night Football this week.
Ford, who is off to the best start of his five-year career, currently has two sacks and 17 quarterback pressures through three games, which has him tied for the fourth-most in the league, per Pro Football Focus. They also have him as the Chiefs' highest-graded defensive player so far this season.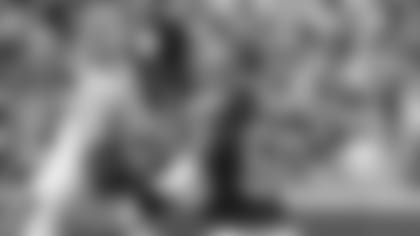 For context, Ford averaged 2.7 quarterback pressures per game in 2015, then bumped up to 3.6 in 2016, and then only 2.5 last year as he was battling his way through a back injury.
But right now, Ford is averaging 5.7 pressures per game, which includes a season-high seven pressures last Sunday against the 49ers.
"The thing I've been working on with Dee [Ford], probably since I've been here, is working on the counter," Chiefs' outside linebackers' coach Mike Smith explained on Friday. "When I first got here and watched [Ford], he surprised me in that he was just an edge guy, or power. He's such an athletic guy with a rare get-off that these tackles have to open up and run, and that's one of the first things I told him, 'You get these tackles turning and running—that helps your power.'"
"Everything works off speed," Smith added. "I can't think of a move that doesn't—except for maybe a Deacon Jones head slap or something. I think that's where [Ford] is starting to figure it out and realize how special he can be with a get-off like that."
(Below is a look back at Ford's performance against the Chargers)
Ford has shown a larger repertoire of pass-rush moves so far this season, which can be credited in large part to the fact that he was finally healthy, but also because he now has Smith—a solely-dedicated outside linebackers' coach, which wasn't how it had been in Kansas City over the past several years. The outside and inside guys all worked together under one coach.
Smith said it's important for Ford, who has always had the special speed-to-the-edge trait, to see the success he's having with using these different moves and counters.
"It's huge as a coach because you try to sell these things to these players and these guys are older—[Ford] is in his fifth year, and Justin [Houston] in his ninth, so when you bring something to them like this, you like to see it because then they feel good about it," he explained. "Then it makes sense to them. Sometimes when you've done something for a long time and you're set in your ways, it's hard to change."
The change seems to be working well for Ford, whose status for Monday's game will be made more clear on Saturday afternoon when the final injury report and designations are released.