It's a small world in the National Football League.
Hidden connections exist within seemingly every game, as paths inevitably cross time and time again between those that stick around the sport long enough.
That will certainly be the case on Monday, as Kansas City Chiefs' Offensive Coordinator Eric Bieniemy knows the Denver Broncos better than most.
For one thing, Bieniemy racked up the most rushing yards in school history just down the road at the University of Colorado from 1987-1990 before taking over as the Buffaloes' offensive coordinator in 2010.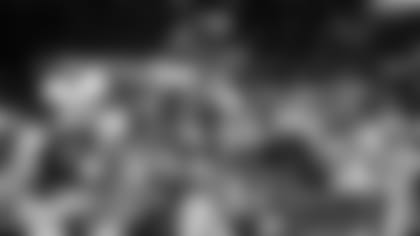 It was there that Bieniemy recruited a local tailback named Phillip Lindsay, who – years later - is now the Broncos' leading rusher through three weeks this season.
"I've known Phillip Lindsay and his family for a very long time now," Bieniemy said. "The kid is a tremendous athlete - he comes from a very prideful family. A lot of his relatives have played football, so it's in the nature of who he is. The kid is very competitive, and on top of that, he wore the black and gold – which makes him even more special."
Lindsay, who the Broncos signed as an undrafted free agent this past offseason, has rushed for 198 yards on just 33 attempts this season – averaging a ridiculous 6.0 yards per carry.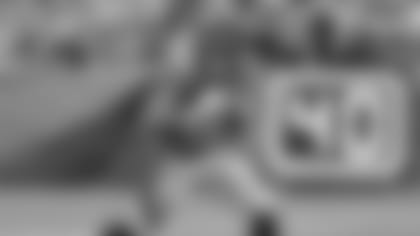 He's been one of the top offensive weapons for Broncos' Head Coach Vance Joseph, who also happens to share a connection with Bieniemy. The two coaches were teammates at Colorado back in 1990, when Bieniemy earned All-America honors at running back while Joseph served as a backup quarterback.
"Vance has always been a guy that doesn't take anything for granted," Bieniemy explained. "He works hard at everything. He was like that as a freshman when I was there as a senior and he continued that trend while playing behind some great quarterbacks. He was on a number of teams that accomplished a lot of things, and then he got his shot and played in the league for a number of years.
"He's someone that we're all very happy for and we all look up to."
And the connections don't stop there.
Roaming the sidelines next to Joseph on Monday will be Broncos' Defensive Coordinator Joe Woods, who took command of Denver's defense shortly after Joseph was hired in 2017.
Woods and Bieniemy spent five years together on the Minnesota Vikings' staff from 2006-10, with Woods coaching the defensive backs and Bieniemy serving as running backs' coach.
"Our families have become really close over the years. He's another great coach and he's been doing a heck of a job since he's been in the league," Bieniemy said. "His career speaks for itself."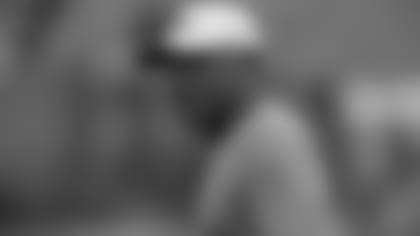 Indeed, Woods has helped mold the Broncos' defense into one of the best in all of football under his leadership. Denver boasted the top statistical secondary in the NFL during his tenure as defensive backs' coach from 2015-16 and, as a unit, the Broncos have allowed the third-fewest yards per game since Woods took over as defensive coordinator last season.
And now, nearly a decade after the two coaches went their separate ways, they'll lead two of the best respective units in the NFL against each one another under the lights on Monday Night Football.
"Since being the defensive coordinator there, he's done a great job, and he has some tools to work with," Bieniemy added with a smile. "It will be a tough challenge for us."
The Chiefs will have an opportunity to combat that challenge while putting their perfect record on the line in primetime, and at least until the final whistle, each of those relationships will take a back seat to the task at hand.