While facing a stout opponent in the midst of mounting expectations, quarterback Patrick Mahomes just went about his business in the Kansas City Chiefs' win over the Pittsburgh Steelers on Sunday.
The bar was high following last week's victory over the Los Angeles Chargers – but this performance was something else altogether.
It began with a 15-yard touchdown pass to wide receiver Chris Conley, followed by a 19-yard scoring strike to tight end Travis Kelce and a 5-yard touchdown dish to tailback Kareem Hunt – and that was in just the first quarter.
It was the onset of what turned out to be a special outing, and as the dust settled following the Chiefs' first win in Pittsburgh in 32 years, Mahomes had six touchdown passes to his name – the most by a Kansas City passer since Len Dawson in 1964.
The 22-year-old tossed more touchdowns than incompletions (5), posting a 154.8 passer rating on the afternoon as Kansas City averaged over eight yards per play.
It was simply an outstanding offensive display, but of course, the second-year quarterback isn't taking the credit.
"I think it just speaks to the weapons that we have on offense," Mahomes said. "They can't stop everybody, so for me, it's just about getting it to the guy that has the man-to-man coverage or that has the open area. Those guys were getting open today, and the offensive line was blocking great, so it made my job a lot easier."
Indeed, Mahomes was spreading the ball around.
Seven different players caught a pass on Sunday, and of Mahomes' six touchdowns, just two were caught by the same player. Additionally, three pass-catchers - Kelce, wide receiver Sammy Watkins and wide receiver Tyreek Hill - all had at least 90 yards through the air.
"That's the thing about this team – nobody really cares about who's [in the spotlight], everybody just wants to win," Mahomes added. "If a team comes in and wants to take away Tyreek [Hill], then Kelce, [Chris] Conley and Sammy [Watkins] will take over, and vice versa with everybody else. We'll spread the ball around to whoever is open."
It's a luxury that many teams frankly don't have, with multiple playmakers challenging the defense on every snap.
"We have some good players. [General Manager Brett Veach] has done a nice job of getting guys in here and we're spreading them out," said Head Coach Andy Reid. "They tried blitzing and a couple things to try and stop us, but Pat saw it and was able to move [the ball]."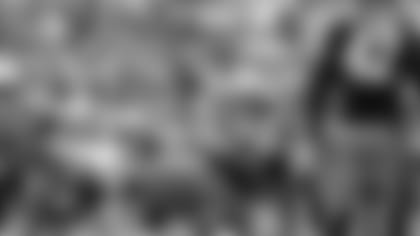 That was even the case following Kansas City's fast start.
The Steelers dug out of their early deficit to tie the game heading into halftime, and the Chiefs needed their young quarterback to provide an answer.
"He came in at halftime and was very positive leading that charge. He's not shy when he's around the guys at all," Reid explained. "I didn't sense any panic from anybody…The talk was the right talk, and then they went out and did the right thing."
"It's like we're starting the game back over," Mahomes said. "You get one half to go out there and leave it all on the line. I felt like people stepped up on both sides of the ball and made plays. They dug deep – it was a hot game with a lot of plays out there."
Those plays started right away, as Mahomes found Hill for a 36-yard gain on the Chiefs' first play following the break. The drive ended in a 25-yard touchdown strike to Kelce – the first of three scoring passes in the second half.
The Chiefs needed every one of them to defeat the Steelers - a team that's been a thorn in Kansas City's side over the years – demonstrating a certain mindset that has its roots in the daily grind practice.
"That was the first thing that Coach Reid said when he came into the team meeting room last Tuesday - we have to finish games on both sides of the ball," Mahomes explained. "In order to have success in this league against great teams, you have to be able to finish in the fourth quarter. I felt like we did that on both sides of the ball [today].
That mentality – coupled with the athleticism to back it up – led to a statement win for Kansas City's young quarterback, who already has 10 touchdowns passes two weeks into the season.
"You never expect to have 10 touchdowns at this point in the season, but I knew that this offense, the weapons that we have and the scheme Coach Reid has drawn up that we had a chance to be really, really good," Mahomes added. "The possibilities are endless. We can really come out every single week and score points. It's all about me getting the ball into those playmakers hands, and you saw it today, they were breaking tackles and scoring points."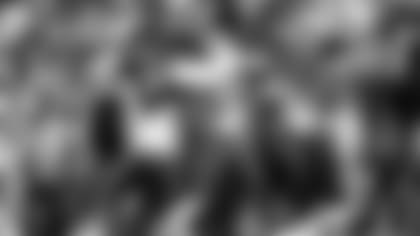 Mahomes has been doing an impressive job of that so far, and while it's just the second week of a long season, Reid is pleased with the performance of his talented signal caller at this point in his brief career.
Now, it's about how Mahomes continues to progress as the league adapts to what he can do.
"He had a couple good plays," Reid said with a smile. "The key to this thing is that you keep going and that you keep growing. The more that these defensive coordinators have time to study you, you have to keep answering that bell. That's his challenge right now."
And as the Chiefs prepare to take the field at Arrowhead Stadium next weekend for the first time this season, Mahomes is up for that challenge.
"It's awesome when you look at it now, but we're not done," Mahomes said. "This is just the start – it's just the beginning of the season. We're going to keep trying to get better every single week."