The man said he wanted to lead the NFL in sacks back at training camp, and while he hasn't quite reached that lofty goal, defensive end Chris Jones has been making a living getting after the quarterback of late.   
Jones has tallied a sack in each of his last five games, amassing the longest active streak in the NFL and the third-longest in franchise history. The only players to put together longer streaks are linebacker Justin Houston (8) and former defensive end Neil Smith (6).
The streak includes a strip-sack of New England Patriots' quarterback Tom Brady and third-down stops against the Cincinnati Bengals and Denver Broncos, directly turning the ball back over to the Chiefs' offense in three of the five games.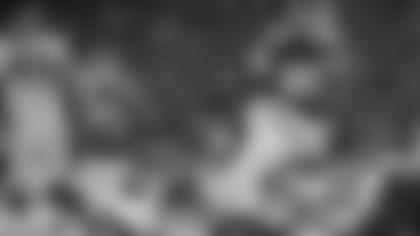 It's been an impressive stretch, but Jones isn't getting caught up in the hype.
"I'm just running the scheme of the defense and things are starting to open up," Jones explained. "I have to give props to the defensive line, because some guys are getting double-teamed - which opens things up for me to get one-on-ones - and we harp on winning those."
He's certainly been winning his fair share of those matchups, and the advanced metrics back it up.
Jones is the second-highest graded player on the Chiefs' defense this season, according to Pro Football Focus, behind just linebacker Dee Ford. His 32 pressures on the year rank fifth in the league amongst defensive lineman, trailing only Aaron Donald, Fletcher Cox, Geno Atkins and DeForest Buckner.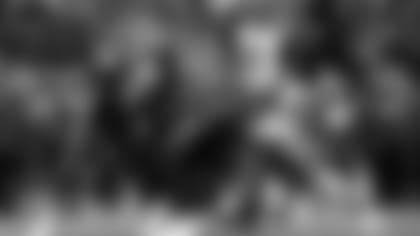 It's the kind of performance that's caught the eye of Defensive Coordinator Bob Sutton.
"Chris has done a great job. I've said it many times: he's a really talented guy, and I think the arrow is really pointing up for him," Sutton said. "He can go so much further. His top objective needs to be consistency, but he's made a lot of big plays for us and I think he's just going to keep getting better."
That improvement has occurred in real time this season, and now only two sacks shy of surpassing his career-high with still seven games to go, Jones is eyeing even bigger things as the year goes on.
"I've grown in a lot of areas and have been more of a force on the defensive line, but that comes game in and game out," Jones said. "It's all about taking it to the next level."