GAME TIME: 12:00 p.m. CT on Sunday, Dec. 9
LOCATION: Arrowhead Stadium in Kansas City, Mo.
HOW TO WATCH: CBS (KCTV5 local)
HOW TO LISTEN: 101.1 The Fox
It's the kind of best-on-best matchup that simply doesn't happen very often this late in a football season.
The Kansas City Chiefs have lit up the scoreboard this year, leading the NFL in points-per-game (37.0), touchdowns (56) and yards-per-play (7.03) en route to the best record in the AFC while the Baltimore Ravens, winners of three-straight games, feature the top scoring (17.8) and total (300.6) defense in the league.
Both teams have been masters of their craft in converse ways.
The Ravens have allowed 30 or more points just twice while the Chiefs have been held under 30 points just twice all year. Baltimore has yielded 300 passing yards once all season while the Chiefs, behind the right arm of quarterback Patrick Mahomes, have tallied 300 or more passing yards in more than half of their games.
Frankly put, something has to give on Sunday afternoon as the Chiefs and Ravens clash in a late-season bout at Arrowhead Stadium.
"It does present a different challenge that you don't see every single week, but at the same time, you're ready for challenges like that," Mahomes said. "It's a top-rated defense in the league and they're going to come with the physicality and they're coming to get in the playoffs. It's going to have that playoff atmosphere, so I'm excited to be in Arrowhead and to play against a good defense like this."
Indeed, Baltimore is fighting for a spot in the postseason after catching fire of late under the direction of dynamic rookie quarterback Lamar Jackson.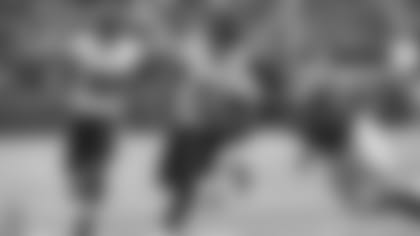 The Ravens were 4-5 before an injury to longtime starting quarterback Joe Flacco forced Jackson - the 28th overall pick in this year's draft - into action in late November, and the results speak for themselves.
Baltimore is averaging 28.0 points per game in Jackson's three starts – up five points from their first nine games – and while Jackson has just a 67.0 passer rating in those starts, he's been electric with his legs.
Jackson has rushed for at least 70 yards in each of those games, averaging 4.9 yards per carry on a whopping 54 attempts. For context, the former Heisman Trophy winner has only 11 more passing attempts than rushes in those starts.
"He's as fast as a wide receiver, can run like a running back and can throw like a quarterback," said Head Coach Andy Reid. "You have to make sure you cover those areas. That's hard to replicate out at practice, but you do the best you can and go with it. He's unique. He was the best player in college football and is doing a great job right now in the National Football League."
Fittingly enough, Jackson's primary weapon on offense during Baltimore's three-game winning streak has been rookie tailback Gus Edwards, who has 315 rushing yards in that time as part of the Ravens' zone-read offensive scheme.
In fact, under Jackson's tenure, Baltimore became the first team since 2010 to log at least 200 rushing yards in three consecutive games.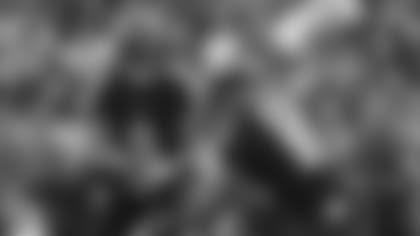 It's a resume that presents an intriguing challenge defensively.
"When you [run their offense] as your base – and they have a way of just powering the ball at you, too - you have to rethink how you are playing and what your techniques are," said Defensive Coordinator Bob Sutton. "[You have to think about] all of those things because you are asked to do different things, you have different concerns and different pressures as an individual player and also, structurally, as a defense."
Jackson has plenty of weapons available at his disposal through the air as well, including wide receivers John Brown (36 catches, 649 yards, 4 TD), Michael Crabtree (48 catches, 536 yards, 3 TD), and Willie Snead IV (51 catches, 507 yards, 1 TD), though the rookie signal caller has found his most success throwing to tight end Mark Andrews (5 catches for 140 yards) during his stint as the Ravens' starter.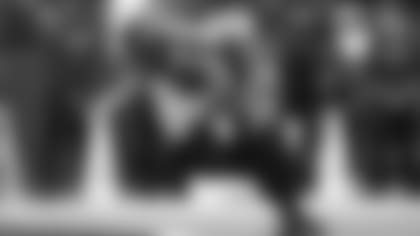 Of course, the Chiefs have an exciting young quarterback of their own.
Mahomes' eye-popping numbers this season are well-documented, from breaking the franchise single-season record for passing touchdowns in Week 10 to becoming the fastest player to 4,000 career passing yards in NFL history (13 games).
It's been a thrill to watch the 23-year-old quarterback take the NFL by storm during his first campaign as a starter, but with the final month of the season underway and four games standing between the Chiefs and their pursuit of greater goals, everything centers around what Kansas City can accomplish moving forward.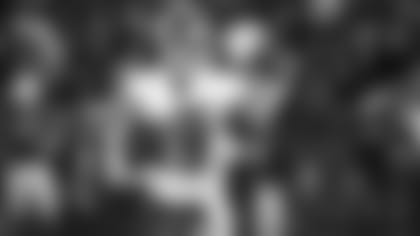 "You're in the last quarter of the regular season. You bear down on that," Reid said. "You focus in and get yourself ready to play against the Ravens, who are a really good football team."
To the Chiefs' advantage on Sunday – and in three of their final four regular-season games, for that matter – are the friendly confines of Arrowhead Stadium. Kansas City is 22-4 in its last 26 contests at home, outscoring the opposition by nearly 10 points per game.
Furthermore, the Chiefs are 9-1 at Arrowhead when December rolls around since 2014, finding the win column when it matters most.
"Coach Reid has us outside like every single day, so I've been prepared [for the cold weather]," Mahomes said. "It's almost a change when we go to these warm weather environments because we don't practice in it. It's awesome to be back in Arrowhead, and hopefully, we can stay here for even more than these three games. Our job is to go out there, use that home field advantage and win these games."
The Chiefs will try to do just that on Sunday against Baltimore.