52 WEEK PROGRAMING
Chiefs football never stops with weekly programming from 65TPT. Throughout the Chiefs Kingdom, fans can get all the latest news and information about the Chiefs year-round, with weekly television programming in Kansas City and Chiefs affiliate Markets. In addition to the original content, this time slot will also feature Chiefs-themed NFL Films productions, Cheerleader specials, as well as historical documentaries. Check out your city's schedule in the grid below, and be sure to set your DVR to get the latest Chiefs shows now!

THE FRANCHISE
An all-access look at the Kansas City Chiefs through the eyes of the players, coaches and leadership, on and off the field. Watch on Fox Sports Kansas City and Fox Sports Midwest at 6PM CT. Also streaming on Chiefs Facebook Watch, Chiefs YouTube and Chiefs.com.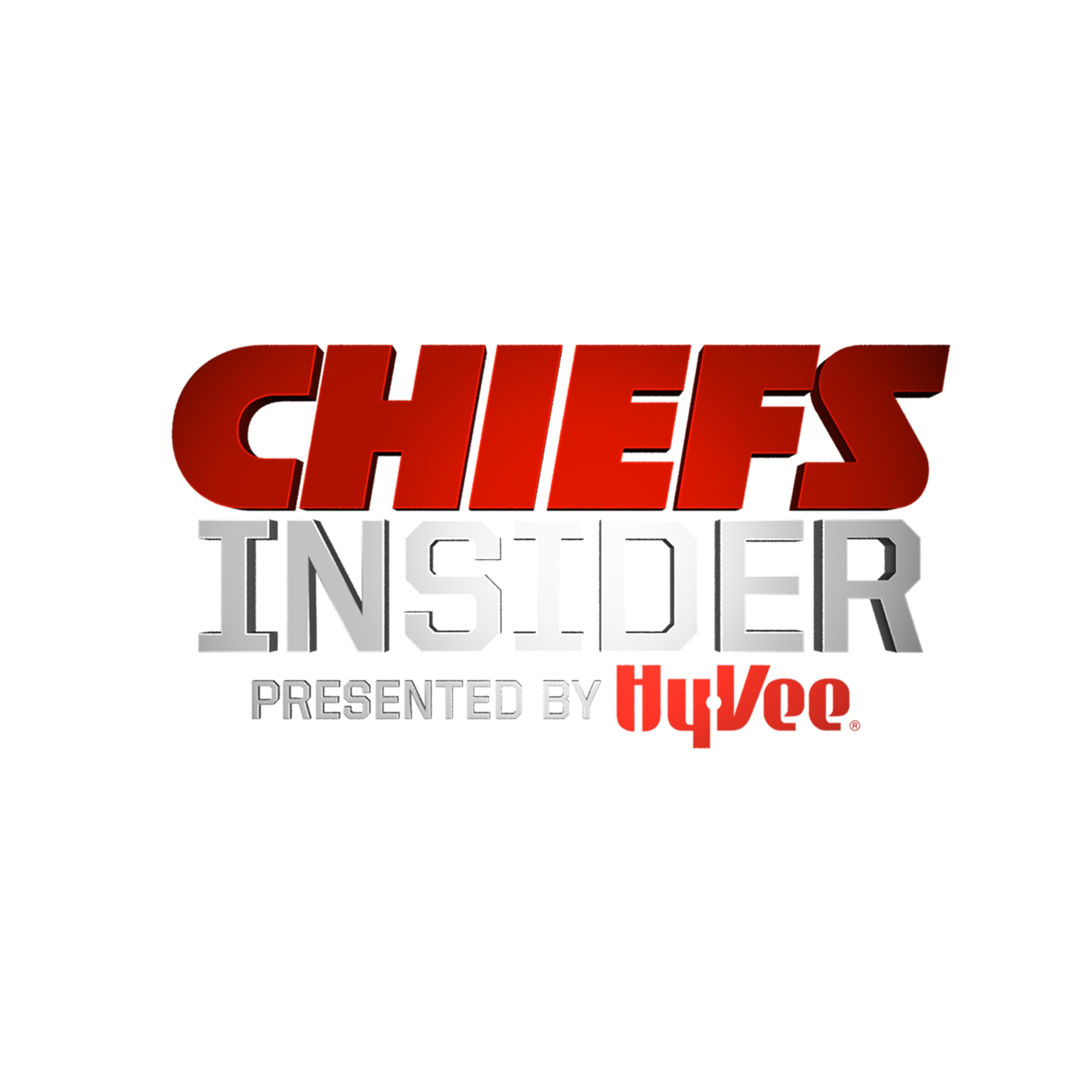 The official pregame show of the Chiefs brings you exclusive interviews with players and coaches leading up to each game, takes you onto the field with players wired for sound, and much more. Hosted by "Voice of the Chiefs" Mitch Hothus, HyVee Chiefs Insider is essential gameday viewing for every die-hard Chiefs fan.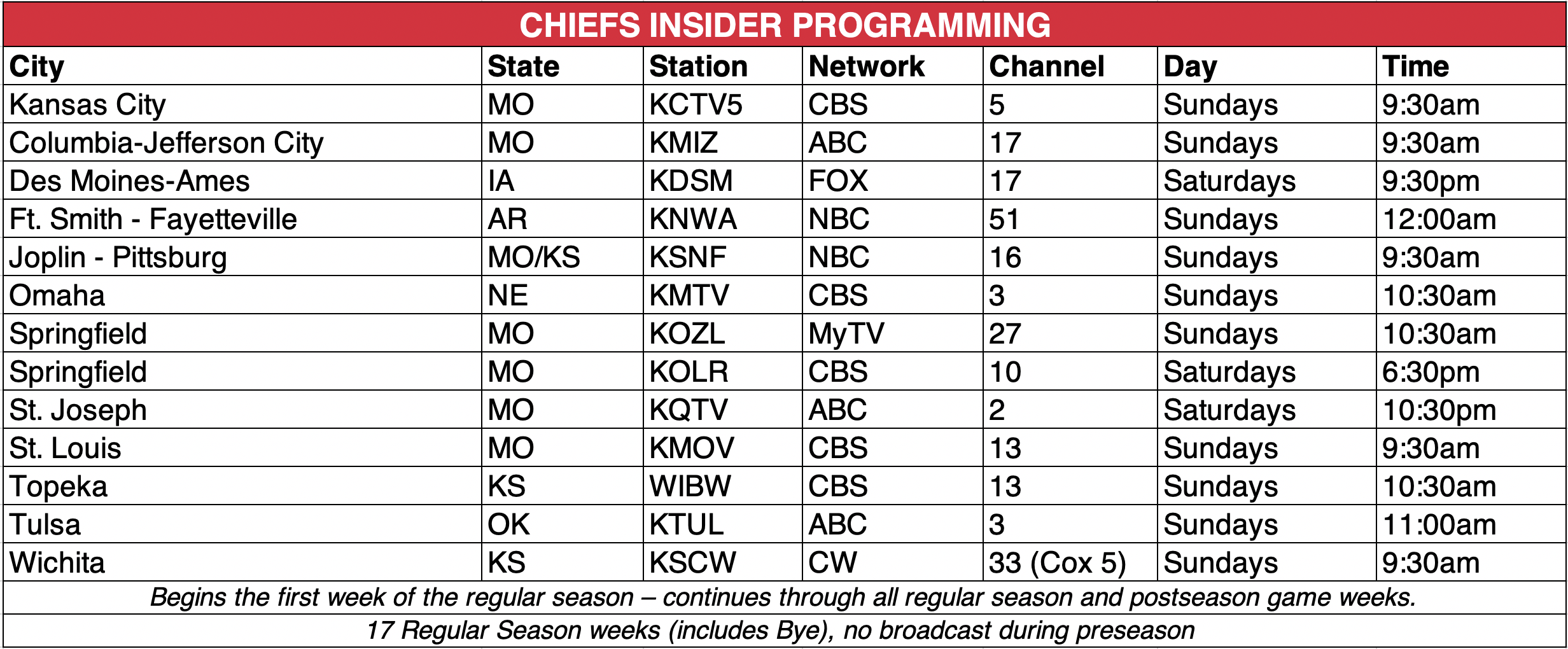 Closed Captioning
The Kansas City Chiefs Football Club values all of its fans in the Kingdom and strives to ensure that all of the Chiefs-produced game broadcasts and other programming contain high quality closed captioning for the deaf and hearing impaired.  We do so with the assistance of the companies we hire to perform closed captioning services consistent with standards and best practices established by the Federal Communications Commission.  In accordance with the requirements of the FCC, the Chiefs certify that: (1) the Chiefs adhere to the FCC's best practices for video programmers in connection with the Chiefs-produced near live programming and pre-recorded programming; and (2) in the case of Chiefs-produced game broadcasts and other live programming for which the FCC has not established best practices, the Chiefs comply with the captioning standards adopted by the FCC.
Experiencing problems with our closed captioning, please contact us at (816) 920-9300 or 65tpt@chiefs.nfl.com